A power outage at the Philippines' air traffic management centre has led to a closure of the country's airspace on the first day of the new year, forcing a flurry of flight delays and cancellations.
The Philippines' civil aviation regulator says in brief comments it was "addressing…a technical issue…for safety concern", but did not elaborate further what the issue was. However, low-cost operator Cebu Pacific said at around noon local time that the centre suffered a "power outage and loss of communication which are affecting all operations".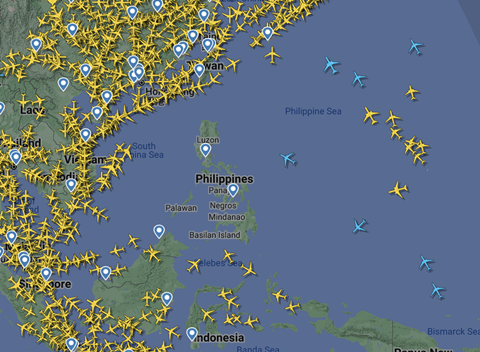 In a separate statement, state-run airport operator Manila International Airport Authority confirms the technical issues, noting that the Civil Aviation Authority of the Philippines (CAAP) are "putting in place emergency protocols to address the situation to enable flight operations to resume as soon as possible".
"It is expected that flight departures and arrivals will be retimed to new schedules," the operator adds.
Data from flight tracking sites show an absence of flights entering the Philippines' flight information region, with flights bound for the Philippines diverting to other airports, including to Malaysia.
The country's two largest carriers have warned of flight delays and cancellations arising from the technical snag. Cebu Pacific, which has put all its flights "on hold", states: "[The CAAP] said the safety of passengers is the priority of the agency and it is better to secure aircraft on the ground to avoid any airborne accident."
Flag carrier Philippines Airlines, meanwhile, says "a number" of its flights will be delayed or diverted.
"This is a temporary situation, and we will take all necessary steps to restore normal schedules and bring diverted flights back to their original destination as soon as possible," the airline adds.
Story updated with confirmation of power outage.