Regional UK government officials are to initiate a formal process to secure an investor and operator for Doncaster Sheffield airport, believing that there is a case for re-opening the facility which closed last year.
City of Doncaster mayor Ros Jones says the plan was given unanimous backing during a council and cabinet meeting on 20 September, which examined the case for a procurement through competitive tender.
"Re-opening Doncaster Sheffield airport is my number one priority," says Jones. "We have already initially tested the market for those industry experts who can partner with us to get the airport re-opened as soon as we can."
Reinstating the airport is part of a programme designated South Yorkshire Airport City and would also feature development of an economic cluster of high-value activity.
The council engaged Ernst & Young to conduct a financial viability assessment for the airport, and this indicated that it had the potential to achieve positive earnings by its fifth year across three scenarios spanning optimistic to pessimistic outlooks.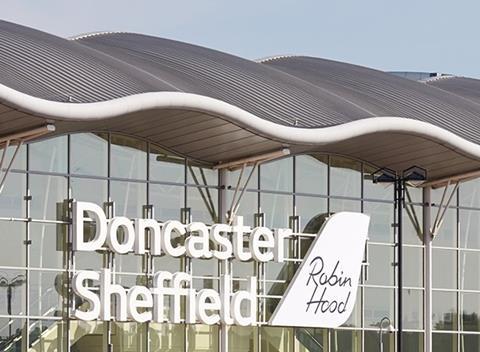 But it warns that the South Yorkshire Airport City programme is in a start-up phase and, given that the airport had been operating at a loss, there is a risk associated with future operating assumptions.
"It is unlikely that external debt financing will be accessible to any private investor," states an update being presented at the meeting.
"Therefore, the re-opening of the airport will require significant investment to support the up-front capital."
Reinstatement costs are likely to be "very significant" since the airport was fully closed with the cessation of all aviation operations, it adds, and this would be an "impediment" to attracting an investor.
A strategic outline business case suggests net benefits to re-opening of £800 million to £1.5 billion over a 30-year period.
While representatives of the airport's current owners have clearly informed the council that the freehold of the site is not for sale, the council is pursuing a strategy to negotiate a preferred long-term lease, adding that "meaningful and detailed" discussions have taken place with this aim.
But the council has previously supported the option of a compulsory purchase order, if necessary, which could be explored if the lease talks are unsuccessful. The council admits, however, that this is a "means of last resort".
"If we get the lease agreed then re-opening the airport will not happen overnight," says Jones. "But it would be a huge step forward."