Airline and aerospace lobbyists are urging lawmakers to approve a third round of payroll-support funding, including billions of dollars for workers at US aerospace manufacturing companies.
They made their comments during a 2 March hearing that comes as the US Senate reviews a bill that would set aside another $14 billion in "payroll support" for US airlines.
The bill, approved by the US House of Representatives on 27 February, would require airlines use the money to fund employee compensation. It would prohibit them from laying off workers until 30 September.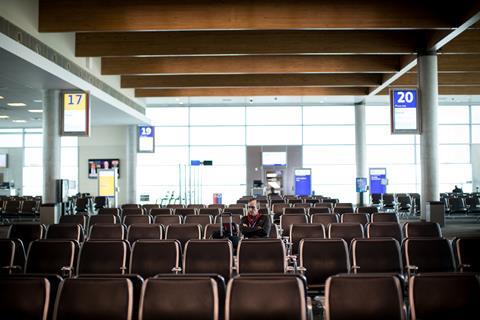 The measure would also provide $3 billion in payroll funds to aerospace companies, including those making aircraft, aircraft engines and other aircraft components. That money would supplement half of those companies' employee compensation costs.
The US government has already passed two prior pandemic relief bills that set aside a combined $40 billion for airline workers.
The most-recent of those laws prohibits airlines from laying off workers until 31 March.
"With this legislation, we can retain some of those workers or bring back some of those workers… keeping them from filtering into another industry," Pete Bunce, chief executive of the General Aviation Manufacturers Association (GAMA), told lawmakers during a 2 March House aviation subcommittee hearing.
The pandemic has forced about half of aerospace manufacturers to shut operations, and 70% have adjusted their workforces with measures including furloughs and pay cuts, a GAMA survey found, says Bunce.
"Without that supplemental relief, tens of thousands of aviation workers will lose their jobs — or experience reductions to wages and benefits — effective April 1," Airlines for America chief executive Nicholas Calio warned in prepared testimony.
The latest bill's $14 billion in proposed aid would cover only 60% of airlines' payroll expenses over six months, he says, noting US airlines are still burning through $150 million daily.