Mixed signals on border reopening – and rhetoric on the importance of homegrown technology – suggests Beijing is bent on forging its own path
If 2022 was the year of misguided optimism over a 'China reopening', then expect 2023 to be similar – except this time much of the rest of the world will have moved on, leaving China behind.
As the rest of the world – even the once-restrictive Japan and Taiwan – eases border restrictions, the "elephant in the room" remains China sticking, until late 2022 at least, to a zero-Covid policy.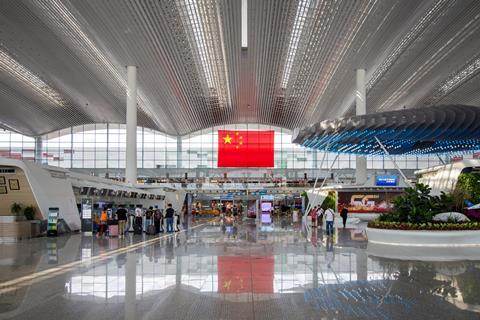 The country remains the sole major economy that has not reopened its international borders, and it has been tight-lipped about when or how it may do so. The mixed signals from Beijing are not helpful in deciphering when or how China hopes to reopen.
However, some observers are optimistic that China could further open up once a high-level plenary meeting – known as the Two Sessions – wraps up in the first quarter of 2023.
There was also some optimism over a flurry of announcements in November 2022 that eased a number of restrictions, including the infamous "circuit breaker" suspension system, which penalises airlines found to carry passengers who test positive for the coronavirus.
But even as China announced these easing of measures, it quickly stressed it was still committed to zero Covid – at least for the foreseeable future.
Furthermore, in the weeks after, parts of China began seeing a surge in infections again, with Beijing reporting its first coronavirus-related deaths in six months. This prompted fears that parts of the country would be plunged back into lockdown. In what could spell trouble for the country's air transport sector, officials in Beijing have also urged residents to avoid "non-imperative" travel.
UNCERTAIN OUTLOOK
It is this uncertainty that will underpin China's hard-hit air transport sector as 2023 rolls in.
Already bleeding heavily from pandemic-related losses, China's three largest carriers are seeing domestic traffic slip further below pre-pandemic levels – a far cry from the robust recovery they experienced in the early days of the pandemic. While international traffic is improving, it is – and will likely remain – well below 2019 levels.
International carriers have also been slow to add back capacity into China, with restrictions still in place by Chinese regulators. Airlines from countries dependent on Chinese visitors – like Thailand and Vietnam – are also in the midst of shifting capacity to other areas in the network, even while they eagerly await a reopening.
China's aerospace sector hit a significant milestone in 2022 despite rolling pandemic curbs, with the certification of Comac's C919 narrowbody – followed by an order for 300 examples from seven Chinese lessors.
The first example should enter service with launch customer China Eastern Airlines, which took delivery of the first of five it has on order in December.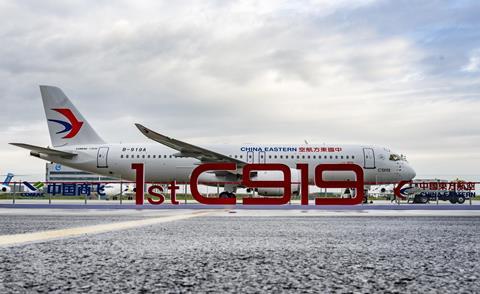 Nonetheless – and as the euphoria settles in 2023 – expect China to confront the bigger question about its aerospace sector's reliance on Western technologies for its new aircraft programmes.
The C919, though a Chinese aircraft programme, has several key components, including its engines, from Western aerospace companies.
The need to build up its own aerospace programmes, be they for aircraft, engines, or other components, is voiced by many.
More crucially, looming geopolitical tensions with the West have resulted in trade sanctions that could impact homegrown aircraft programmes. These are not likely to go away in 2023 and could be increased, should relations sour further.
While work is under way to develop domestically produced engines and other aerospace technologies, these will take time – and expertise. They also risk stalling Chinese aircraft programmes – something that would be anathema to Beijing's dream of developing an aerospace sector to rival that of the Western world.