Airbus is yet to assess the consequences of the newly-agreed future relationship between the UK and the European Union.
But it believes the "potential disruption" which would have arisen from failure to reach a post-Brexit agreement "has been avoided".
Airbus chief executive Guillaume Faury says he "welcomes" the deal, unveiled on 24 December, between the negotiating parties just a week before the UK-EU transitional arrangement had been due to expire.
"We are delighted to continue to work with our many stakeholders in the spirit of collaboration and long-term partnership," he adds.
Details of the agreement have yet to be fully disclosed.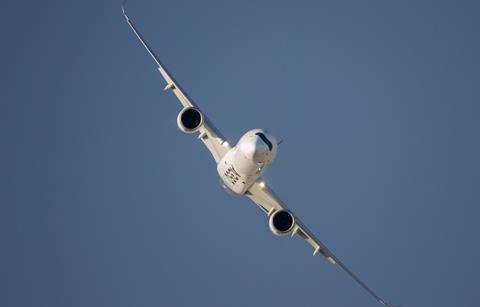 Airbus had pressed for the UK to remain a member of the EU, and had warned that it would review investments in the UK if withdrawal undermined its business model.
While it is "pleased" the 'no deal' threat has been averted, the airframer says it will still "need to analyse the consequences" on its activities.
It points out that a "strong partnership" will "generate benefits right across Europe".
Airbus's main operations in the UK include wing manufacture for its entire aircraft range, carried out at the Broughton plant in north Wales.