Aerion Supersonic has received a "multi-million" dollar investment from Florida's aerospace development agency for the purpose of supporting Aerion's plan to relocate to Florida.
State-funded economic development arm Space Florida made the investment directly to Aerion "to accelerate the development of the project in Florida", the agency says.
"It is a multi-million-dollar investment in Aerion directly," Space Florida tells FlightGlobal.
Neither the agency nor Aerion discloses the dollar amount.
But Space Florida says it will eventually disclose the dollar amount because it is a public entity.
"There are some components of the broader deal that are still in work," Space Florida says. "This is a business still working to get off the ground… and that process isn't optimised in the open. Our goal is them building, flying and hiring, so we want to support that effort."
"We are primarily here to help grow these new high-tech projects, and some level of temporary opaqueness serves that purpose," it adds.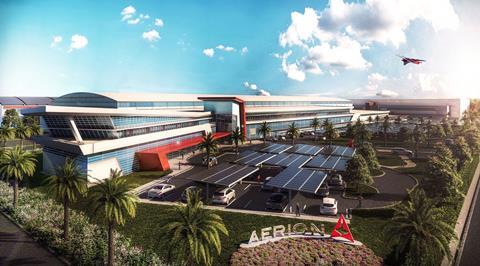 Aerion is developing AS2, an 8-10 passenger business jet it says will cruise at Mach 1.4.
In April, Aerion announced plans to move its headquarters from Reno, Nevada to Melbourne, Florida. It plans to build a new site in Melbourne called "Aerion Park".
Aerion has called that project a "multi-year $300 million investment" and plans to begin construction this year.
The Space Florida capital infusion will "accelerate the hiring of employees and development of the company's new state-of-the-art campus", Space Florida says.
Created by the state of Florida, Space Florida's mission is to "strengthen Florida's position as a global leader in aerospace research, investment, exploration and commerce", its website says.
The agency is based near Cape Canaveral along Florida's Space Coast and reports $15 million in revenue, including $11.5 million in state funds, during its 2019 fiscal year.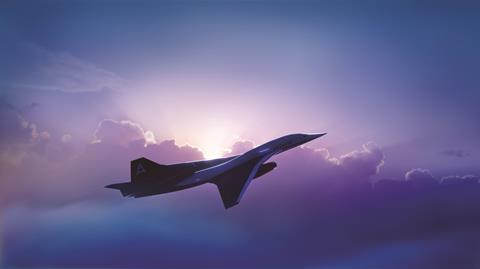 Aerion intends to begin manufacturing AS2 in Melbourne starting in 2023. The relocation will generate 675 new jobs by 2026, Aerion said in April.
"Aerion Park is expected to attract key aerospace suppliers within the supersonic technology ecosystem to bring business to Florida, creating additional roles for scientists, designers, engineers and aircraft builders," says Space Florida.
AS2 will conduct first flight in 2024 and enter service in 2026, though the coronavirus pandemic could cause delays, Aerion said.
The jet will be powered by triple GE Aviation Affinity engines. Aerion has said AS2 will have 4,200nm (7,780km) range at M1.4 and 5,400nm range at M0.95.