Fledgling airframer Aerion has much broader ambition than only developing its supersonic AS2 business jet.
Chief executive Tom Vice views the 8-10-passenger AS2 as a first step that will position Aerion to develop a new generation of clean-energy supersonic and hypersonic civil aircraft.
Central to that plan, called "Aerion 2050", are hybrid-electric and all-electric aircraft.
"This is a long-term, multi-decade view," Vice tells FlightGlobal. "Some of these technologies will take those kinds of timeframes to mature."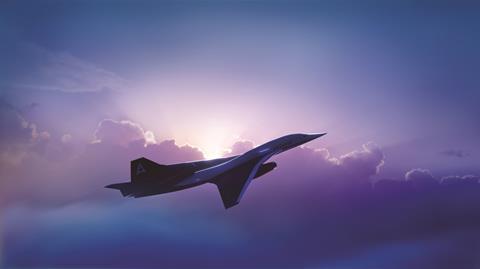 Vice thinks that by 2040, transport aircraft will be speeding through the skies at between Mach 3.8 and M4.5, and that technology will allow for hypersonic speeds – greater than M5.0.
"I think when we get to 2040, we will see point-to-point travel in the order of LA to Tokyo in 2h," he says.
Vice thinks all-electric supersonic aircraft will be flying by 2050: "That is probably the most challenging thing I see on the horizon."
Vice, an engineer by education and a Northrop Grumman veteran, thinks Reno-based Aerion will lead that future, solving critical technical problems.
Engineers must develop means to protect aircraft from intense heat associated with hypersonic flight; "active cooling" technologies and "non-ablative high-temperature" skins are likely solutions, says Vice.
Electric flight will require new breeds of high-cycle, energy-dense batteries (perhaps with a lithium-air chemistry) and a means to dissipate excess heat. Engineers must also figure how to adjust an electric aircraft's centre of gravity during the sub- to supersonic transition, which traditional designs accomplish through fuel transfer.
"We will invent that" technology, Vice says. "One of the things that's extremely important to Aerion is that we leave no carbon footprint."
But first up: AS2, a business jet powered by triple GE Aviation Affinity engines that Aerion targets will have 4,200nm (7,780km) range at M1.4 and 5,400nm range at M0.95.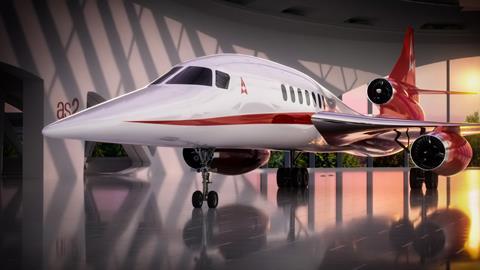 Aerion hopes the AS2 will achieve first flight in 2024 and service entry in 2026, though Vice concedes the coronavirus pandemic could cause delay.
Funded by businessman Robert Bass and Boeing, Aerion aims to raise more capital late this year or early next. The company also plans to move to Melbourne, Florida, where it will build a new design and manufacturing site called "Aerion Park".
Aerion and other supersonic designers like Spike Aerospace and Boom Supersonic face many hurdles. For starters, the US Federal Aviation Administration bans overland supersonic civil flight, though it is working to ease restrictions in light of advanced means of lessening sonic booms.
Supersonics, typically powered by loud lower-bypass engines, must also meet take-off and landing noise limits being developed by the FAA.
Some designers like Spike are using advanced designs and aircraft shapes to reduce sonic booms. But the AS2 will leverage "Mach cut-off" – when atmospheric conditions deflect booms up, not down, letting AS2 hit M1.2 without "any sound on the ground", Vice says.
AS2's Affinity engines can burn synthetic fuel produced using "direct air capture", a process that extracts carbon dioxide from air. Though distribution and commercialisation challenges remain, that CO2 can be combined with hydrogen to create clean fuel, Vice says.
Aerion sees an opportunity to develop airliner AS2 variants to serve "high-demand, high-profit city pairs". Such an aircraft could give airlines a product sitting between the exclusivity of a charter and a traditional first-class seat. Vice also thinks AS2's high-altitude, supersonic cruise would make it a valuable military-surveillance platform.
"There's really a lot more to Aerion than a single product offering," he says.
Story updated on 19 May to note that Aerion says AS2 will carry 8-10 passengers. The company's website mentions the jet carrying 12 passengers.