Air Lease executive chair Steven Udvar-Hazy doubts Boeing is anywhere close to launching a new commercial aircraft programme, countering recent media reports suggesting otherwise.
"I think the media overplayed" that news, Udvar-Hazy says.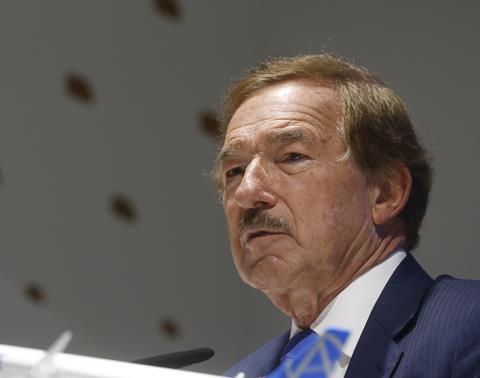 He was referring to reports from late October that Boeing was discussing with customers the potential development of a new 200- to 250-seat single-aisle aircraft powered by more-advanced engines.
The Wall Street Journal reported that news on 24 October. The 200-250-seat range is slightly fewer seats than Boeing had targeted for its New Mid-market Airplane, a concept the company seemingly shelved earlier this year.
Udvar-Hazy cites the "current state" of Boeing, lack of new-engine technology advancements and uncertainty about whether Boeing could produce and deliver such a jet at a competitive price.
"We don't really see anything for the rest of this decade," Udvar-Hazy adds.
"Our message to Boeing, which is the same to Airbus, is, get your house in order first," adds Air Lease president John Plueger.
Boeing is now making sweeping staff cuts to adjust to an environment of markedly reduced demand for new jets, due to the pandemic.
Airbus has likewise trimmed its operation and production.