The advent of advanced air mobility (AAM) projects in the mainstream is imminent, but the futuristic vision still has to master tricky, time-consuming and expensive challenges before it is ready for prime time.
Among them, safety, certification, pricing and consumer acceptance rank atop air taxi developers' to-do lists. That was the upshot of a panel discussion featuring chief executives of electric vertical take-off and landing (eVTOL) aircraft developers Archer, Lilium, Volocopter and Wisk on 20 June at this year's Paris air show.
"It's all about starting to crawl, then walk, then run," says Volocopter chief executive Dirk Hoke. "It's not a sprint. It's a marathon."
"Everyone agrees the market is huge, once the vehicles achieve certification. There will be thousands of applications," he adds.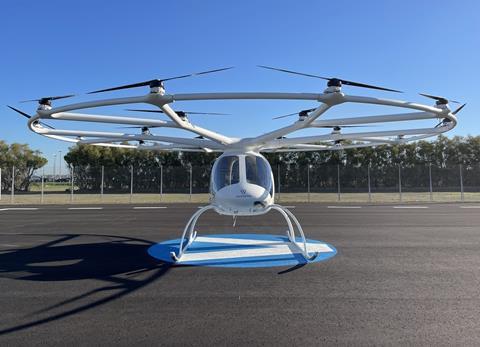 Volocopter also revealed its plan to fly at the Olympic games in Paris next summer, perhaps making it first in the world to fly air taxis commercially. Five "vertiports" will be built at the start of operations, with the first completed by September this year. Over the next decade, the company hopes to operate from more vertiports across the metropolitan area.
The aircraft design "is optimised for the city", says Hoke, featuring a low noise profile, multiple redundancies and sustainable propulsion.
That service will, however, come at a price.
"In the beginning it will be expensive," Hoke says. Infrastructure costs, fees and other initial investments will make it "affordable but more expensive than a taxi". Later, possibly by 2026, when more aircraft are operating, the cost could be "in the range of an expensive carshare ride". But, he says that needs time and a high level of industrialisation and automation.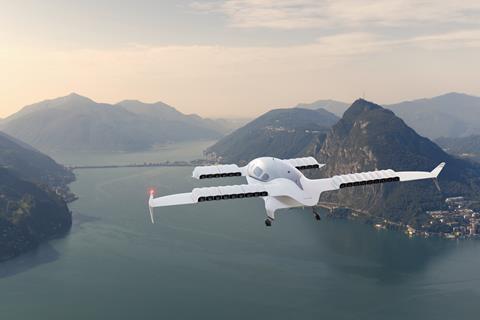 Lilium chief executive Klaus Roewe, however, says prices need to come down if the segment is to be profitable, and have staying power. The aircraft looks a bit different from its peers – "clearly the outlier", he says.
"Our aircraft is very simple," he says. He aims for it to operate 6h daily, 360 days a year, with minimal and low-cost maintenance. That is reflected in the price for the consumer: a maximum of $3 per passenger-kilometre.
"If we want to scale this business, build hundreds and thousands of aircraft, you need to come to this price point."
"We have to balance keeping all of our current operating costs as low as absolutely possible," adds Archer chief executive and founder Adam Goldstein. "But then we have to balance that against a lot of [things], and the biggest unknown when it comes to pricing is going to be landings."
Industry is working with infrastructure players, "to convince them to keep the landing costs as low as possible so we can offer a price point that will be scalable to the masses", he says.
Archer's timeline to market is aggressive, with the company planning to have its Midnight four-person eVTOL certified by the end of next year. Goldstein says therefore, that the period between now and 2025 will be pivotal.
"I do think it's going to shock the world," says Goldstein. "Every time we tell people what we are going to do, it causes a lot of commotion, but we have delivered and will continue to deliver, and I think 2025 will be a huge year for the industry."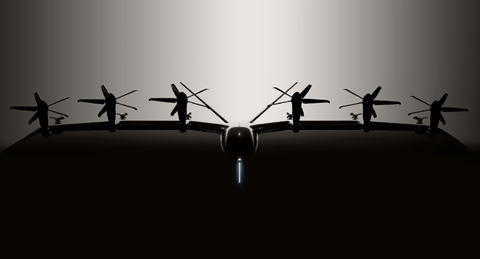 While Volocopter, Lilium and Archer designs have room for a pilot, Wisk has chosen another path. The company's sixth generation aircraft, which it brought to Paris for the first time this year, is fully autonomous, and will be controlled from the ground. That requires additional levels of security and will likely take longer to certify.
"We are not rushing to market," says Wisk chief executive Brian Yutko. "We do not believe that speed to market is critical. We think autonomy is the right thing for this market and we want to go directly there and want to do it in a safe way."
Some companies may trip up on the certification process, and certification will not come cheap.
"Certification is definitely hard," says Archer's Goldstein. "And it's hard because we're trying to show that we can operate at the highest levels of safety with an aircraft that's new, and there are some new concepts."
Safety is the highest-priority item on the companies' agendas. One accident could derail the entire industry segment. In addition, challenging atospheric conditions, like clouds or inclement weather, could cause some manufacturers to restrict flying their aircraft, and therefore take a bite out of profits.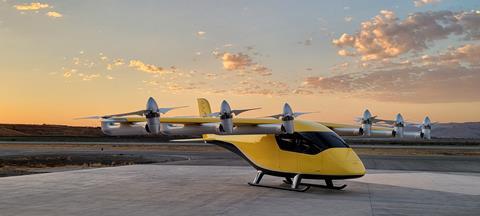 "Our target is high usability and operability right from the beginning, but you cannot have everything at the same time, so we had to make choices," says Lilium's Roewe. "Our choices have been for range and payload at the beginning." The aircraft will initially be able to operate in visual flight conditions, and transition to flying under instrument flight rules (IFR) two years later.
Being autonomous, Wisk's craft will fly IFR from day one, Yutko adds. "We design the aircraft to be able to fly whether or not it's a blue sky outside or a foggy day. There's no human on board to look outside the aircraft and fly the aircraft in those conditions."
Investments in the vehicles are into the many billions of dollars so far, and the technology is real, it works, and it will be on offer to the travelling public soon, the executives say.
"It's not fantasy anymore," says Volocopter's Hoke. "And it's not rocket science, it's just hard work"