Electric air taxi developer Supernal has opened a new California engineering headquarters that will give the company more space for testing its in-development technology.
Supernal, a division of South Korea's Hyundai Motor Group, disclosed on 25 July that it had opened the site in the California city of Irvine, just south of Los Angeles.
The company employs more than 200 people at the facility, which encompasses 9,755sq m (105,000sq ft) of office space and a 7,432sq m "satellite test and evaluation centre".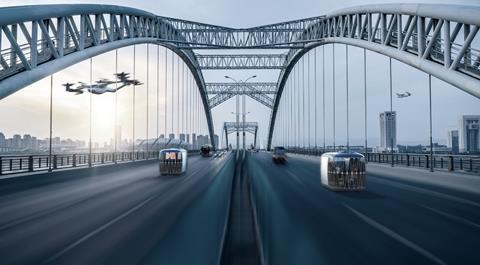 Supernal eventually intends to expand its Irvine workforce to 500 employees, it says.
"This strategic location enables us to expand our rapidly growing team of industry experts in aerospace, automotive and deep tech," says Supernal chief executive Jaiwon Shin.
Supernal plans this year to open two other US sites: a "policy and commercial hub" in Washington, DC, and a "primary" research and development site in Fremont, a California city near San Francisco.
Established as a unit within Hyundai in 2020, Supernal is developing an electric vertical take-off and landing air taxi with capacity for 4-5 passengers, with plans to enter service in 2028. The company, based in Washington, is also creating a related "integrated ground-to-air ecosystem".
In June, the start-up said it had partnered with Qarbon Aerospace to mature component welding techniques, and with GKN Aerospace to design and build aerostructures.