Airbus and Boeing have accumulated hundreds of produced, but not delivered, aircraft in recent months, including dozens of widebody jets.
The growing stockpiles come amid an aerospace downturn that has substantially slowed the pace of new-jet deliveries and prompted manufacturers to slash production rates.
As of 27 July, the airframers held a combined 628 commercial passenger jets that have completed first flights but not been delivered, according to Cirium fleets data.
Cirium's global head of consultancy Rob Morris considers those jets to be "undelivered inventory".
The data does not suggest delivery of all inventoried jets are delayed; some time always elapses between first flight and customer hand over, analysts note. Airbus' inventory, for example, includes 40 jets that made first flight this month, and Boeing has five jets that flew first this month.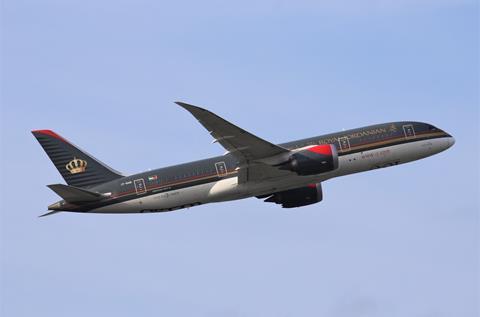 The stockpile includes 462 Boeing commercial aircraft, among them 423 of the still-grounded 737 Max. Boeing cannot deliver Max until regulators lift the regulatory grounding, which has been in place since March 2019.
Boeing's inventory also includes 39 undelivered widebody jets of all its models, Cirium shows.
Airbus holds 166 completed, undelivered jets, including 123 narrowbodies and 43 widebodies, according to Cirium data.
Produced, undelivered jets as of 27 July
Airbus total
166
A220
11
A320-family
112
A330
14
A350
25
A380
4
Boeing total
462
737 Max
423
747-8F
2
767
1
777
5
787
31
Total, both manufacturers
628
Source: Cirium fleets data
Airframers have said delivering aircraft has been challenging in recent months due to government-imposed travel restrictions. Demand for new jets has also soured due to the collapse in travel demand.
"We might expect this inventory to grow further as travel restrictions and continued demand weakness drive airlines to fail to accept delivery of these aircraft in a timely manner," says Cirium's Morris.
Boeing declines to comment about its inventory, noting it is in a quiet period prior to releasing second-quarter earnings on 29 July.
Airbus confirms that, at the end of June, it had "130 aircraft which we were unable to deliver due to Covid-19".
"Many of our customers are currently physically unable to take delivery and many have asked for deferments," says Airbus, which plans to release its first-half 2020 results on 30 July. "We cannot escape the Covid-related developments affecting the [airlines]."
In normal times, production rates closely match delivery rates, making the milestones essentially synonymous in the eyes of industry watchers, says Alex Krutz, managing director at aerospace and defence advisory Patriot Industrial Partners. "That's not really the case anymore," Krutz says.
Today's inventories are substantially greater than they were on 1 January, when Airbus had 21 undelivered commercial jets and Boeing, excluding the 737 Max, had just seven undelivered 787s, Cirium data shows.
WIDEBODY STOCKPILES
Boeing's 39 undelivered widebodies include two 747s, one 767, five 777s and 31 787s.
The bulk of those widebodies – 34 jets – completed first flights more than a month ago, and 21 flew for the first time at least four months ago, Cirium data shows.
Boeing's inventory includes four 787s on order with affiliates of financially troubled Norwegian, which last month said it was cancelling orders for five 787s and 92 737 Max.
"It's pretty clear that Boeing have delivery issues with these aircraft," Morris says. "Of course, Boeing is not alone with these challenges."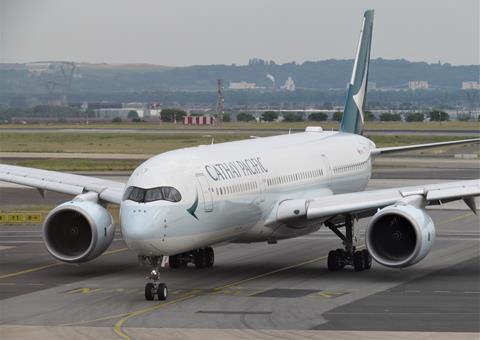 Airbus's fleet on 27 July of 166 completed, not-delivered commercial jets includes 11 A220s, 112 A320-family aircraft, 14 A330s, 25 A350s and four A380s, Cirium shows.
"Airbus have quite a number of A320-family aircraft [parked] in Erfurt and Rostock, pending delivery to customers when they can finally accept these aircraft," Morris says.
Erfurt and Rostock are German cities.
DELIVERIES, PRODUCTION SLOWS
As airlines pulled thousands of jets from service this year in response to the pandemic downturn, airframers' deliveries slowed.
Boeing delivered just 70 jets in the first half of 2020, a 71% year-on-year decline that partly reflected the 737 Max grounding.
Airbus delivered 196 aircraft in the first six months of 2020, down by half.
Both airframers have responded by slowing production.
Boeing is producing just 2.5 777s monthly this year, down from five. It plans to reduce 787 production from 14 to 10 jets monthly this year and to seven monthly by 2022. Boeing is producing 737 Max at an undisclosed "low" rate.
Airbus expects its 2020 and 2021 production and deliveries will be 40% less than originally planned. It has slashed single-aisle production from 60 to 40 jets monthly, reduced A330 rates from 3.5 to two jets monthly and cut A350 production from 9.5 to six jets monthly.
"We continue to work with our airline customers to coordinate production activity with the handover of aircraft," Airbus says.