Airbus plans to create an aircraft "lifecycle" service centre in China to take advantage of the forecast "exponential" growth of aircraft retirements in the country over the next 20 years.
To be implemented with the city of Chengdu and French aircraft dismantler Tarmac Aerosave, the site is the subject of a memorandum of understanding (MoU) between the parties that should lead to a formal agreement by mid-year.
Airbus expects the proposed facility will become operational by the end of 2023. It will provide services including: aircraft parking and storage; maintenance, upgrades and conversions; and dismantling and recycling.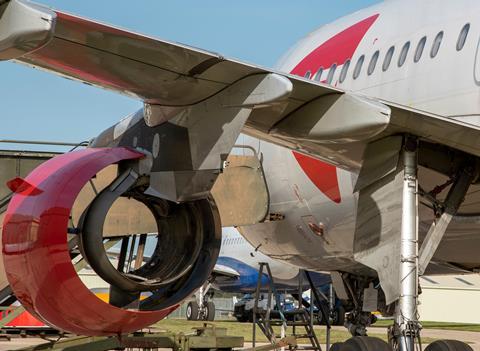 "This is another concrete contribution to the aviation industry's quest for sustainability, supporting the principle of a circular economy in line with Airbus's purpose to pioneer sustainable aerospace," says Klaus Roewe, senior vice-president of Airbus Customer Services.
Roewe says aircraft phase-out in China is forecast to grow "exponentially" over the next two decades and the establishment of the Chengdu site "will see Airbus well positioned" in the market for aircraft 'second life services' in the country.
Additionally, Airbus subsidiary Satair will establish a facility on the same site from where it will acquire ageing aircraft for tear-down, and trade and distribute the resulting used parts.
The facility will cover a surface area of 690,000sq m (7,430,000sq ft) and have storage capacity for 125 aircraft.