The innovation-finance arm of American Express is the latest company to invest in Denver-based supersonic aircraft maker Boom Supersonic.
Boom says it received an investment of undisclosed sum from American Express Ventures, which has helped fund dozens of start ups in several industries.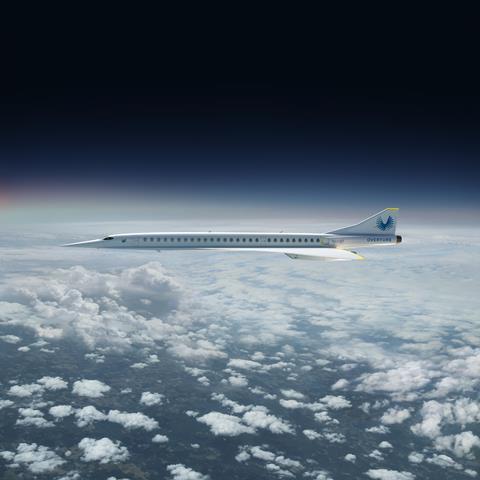 American Express Ventures joins several firms that have helped fund Boom's plan to develop Overture, a supersonic airliner that it hopes will enter passenger service by 2029.
Harshul Sanghi, the head of American Express Ventures, describes Boom's ambitions as a nice fit for American Express, which has long aligned itself with the travel industry.
Other Boom investors have included US firms Emerson Collective, Y Combinator Continuity, Caffeinated Capital and SV Angel.
Last year Boom rolled out a supersonic demonstrator called XB-1, which it intends to start flying this year. The company is meanwhile developing Overture, a supersonic jet that will carry 65-88 passengers and be rolled out in 2025, Boom says.
The company has received "pre-orders" from Japan Airlines for 20 Overture jets, and from Virgin Group for 10.