If the airframer achieves its goals for 2023 it will make significant progress following four terrible years – but it is far from being out of the woods
Boeing's top brass stressed in November that the company's 2023 goals include nursing its 737 Max programme back to health and delivering more 787s – targets intended to help the airframer again become a cash-generating combine.
Executives also made clear Boeing does not intend to launch development of a new narrowbody aircraft in the foreseeable future, a strategy some analysts fear will leave it far behind competitor Airbus.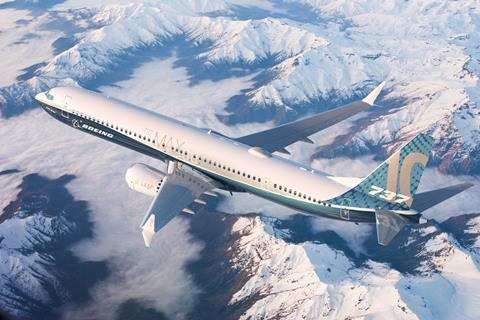 Future projects aside, the industry will now watch to see if chief executive David Calhoun and his colleagues can steer Boeing through the stabilisation and recovery plan they outlined during a 2 November investor day.
Boeing received a major boost of confidence on 13 December, when it revealed a massive order from United Airlines for a "record" 100 787s and for another 100 737 Max.
Still, scepticism exists among some industry and financial analysts. After all, Boeing's leaders had predicted much about 2022 that never panned out. Analysts had expected Boeing would, by now, be much more recovered than it actually is.
"Our focus [is] on executing stable rate ramp ups, as well as working through, and working with, our supply chain to bring them through a disrupted world," said Boeing Commercial Airplanes chief executive Stan Deal during the investor day.
That comment largely sums up Boeing's 2023 plan, which essentially calls for it to get back on track – to hike deliveries, overcome supply, labour and quality problems, and generate much more cash.
Specifically, Boeing intends in 2023 to deliver 400-450 737s and 70-80 787s – a significant increase on 2022. In 2022 through November, it had delivered 333 737s, including 321 737 Max and 12 737NG-based P-8A military maritime patrol aircraft (with the goal of hitting a combined 375 by year-end) and, due to a delivery halt, just 21 787s.
Longer term, Boeing hopes to be delivering 800 jets of all types annually by 2025 or 2026, supported by monthly production of 50 narrowbodies, 10 787s and four 777s.
Such rates would equal Boeing's output in 2018, prior to the 737 Max grounding and Covid-19 pandemic. The airframer's executives say such a production ramp will fuel a financial turnaround, enabling BCA to generate $2.5-3.5 billion in operating cash in 2023, and $9 billion in 2025 or 2026 – by which time the company aims to be generating $100 billion in annual revenue, executives said.
"I want nothing more than to return money to you," Boeing chief financial officer Brian West told investors.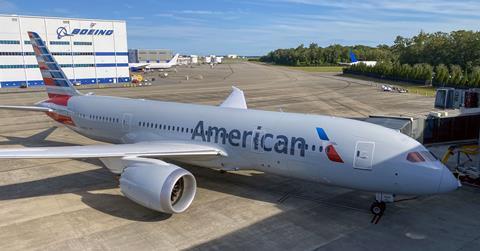 But analysts are not fully convinced.
"It's a big 'if' in our view, given the persistent execution issues in the past," said a 3 November JP Morgan research report, noting Boeing's inability to hit previous 737 delivery targets. "We're not yet sold on Boeing's assumptions."
AeroDynamic Advisory managing director Richard Aboulafia thinks Boeing can "probably" achieve the lower end of its 400-450 737 delivery range in 2023, but he doubts it can hit 800 total annual deliveries in 2025 or 2026, partly because of competitive inroads made by Airbus.
Financial firm Jefferies estimates Boeing will deliver 424 737s in 2023, and 732 jets of all models in 2025, according to an 8 November research report.
Taking Boeing's projections with a pinch of salt is understandable considering 2022 – not 2023 – was to have brought so much improvement.
In late 2021, Boeing executives told investors that in early 2022 they would bring 737 production to 31 monthly, deliver the first 737 Max 7 and resume Max deliveries to China.
Boeing also planned in 2022 to deliver 500 737s and resume 787 deliveries.
Although Boeing did restart 787 shipments in August 2022, the other goals it set for itself for the year were not met.
Production of 737s remains below the 31-monthly target and Max deliveries to China remain on hold. Boeing also pushed back the expected certification of three aircraft: it now sees certification of the Max 7 by early 2023, the Max 10 by late 2023 or early 2024, and the 777-9 by 2025.
Still, Calhoun exuded optimism in November.
"We believe the plan that we have out here, and the guidance that we've provided, is doable," he said. "If we didn't, we wouldn't put it up. And we think it's clear-eyed with respect to what we're going to face."