Archer Aviation has named Uber Elevate co-founder Nikhil Goel as chief commercial officer – the second high-profile addition the electric air taxi start-up has made to its leadership team in the past month.
The California Bay Area-based company said on 20 July that Goel will lead Archer's global commercialisation strategy, focusing on the initial rollout of air taxis in Chicago, Miami, New York and San Francisco.
He is also expected to develop customer relationships in the Middle East, Asia and Latin America, Archer adds.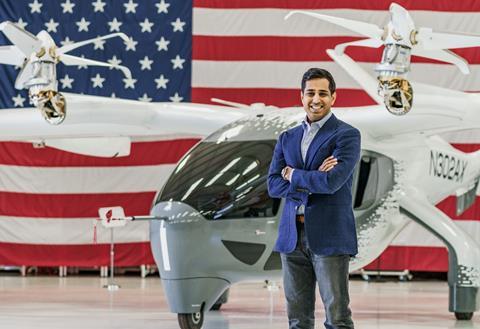 "Now is the right time to make this strategic hire and bring Nikhil on to capitalise on the sizeable market opportunity for domestic and global expansion," says Adam Goldstein, Archer's founder and chief executive.
Goel brings "deep industry expertise" as co-founder of Uber's air taxi division, the company says. Notably, he co-authored the 2020 Uber Elevate white paper recognised for laying the groundwork for the emerging electric vertical take-off and landing (eVTOL) industry.
"Working alongside NASA and Uber executives, Goel helped spearhead the vision for Uber Elevate which has, in turn, inspired the approach to commercialising the industry," Archer says.
Goel has been a senior advisor to Archer since 2020.
"My career has been focused on transforming the way people move in and around cities and enabling the future of on-demand, urban air transportation," Goel says. "I believe Archer is the most well-positioned eVTOL aircraft OEM to make this vision a reality."
Last month, former acting FAA administrator Billy Nolen joined the air taxi developer as its chief safety officer, and now he is pushing the company's vision for sizeable fleets of eVTOL aircraft in the skies over major US cities by 2028.
Nolen tells FlightGlobal on 19 July that Archer's production aircraft, Midnight, would take its first flight "within a matter of days", with the goal of beginning FAA certification trials next year.
Archer Aviation has named Uber Elevate co-founder Nikhil Goel its chief commercial officer as the company makes the second high-profile addition to its leadership team in the past month.