Archer Aviation has begun construction on its manufacturing facility in Georgia.
The Silicon Valley-based electric vertical take off and landing (eVTOL) developer said on 7 March that the facility will initially cover 32,516 sq m (350,000sq f) and be capable of producing 650 aircraft every year. The facility's groundbreaking occurred 1 March.
The facility can be expanded by 74,322sq m, which the company says will allow it to manufacture up to 2,300 aircraft annually.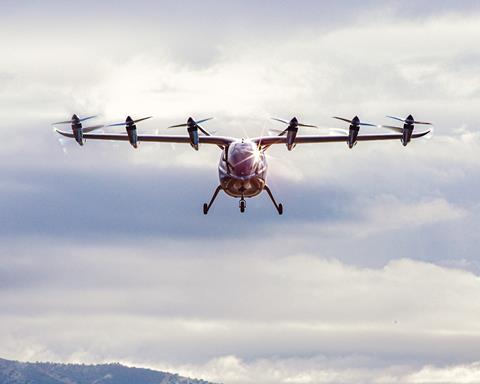 "We are thrilled to be taking this next important step as we work closely with Stellantis to ramp up our high-volume manufacturing capabilities at this new facility in Covington, Georgia," says Archer chief executive Adam Goldstein. "The key to unlocking the promise of what the eVTOL aircraft industry can bring is scale, and we are thrilled by the support the state of Georgia and Newton County are providing to this first of its kind facility in such an exciting new industry."
Last November, Archer had announced it had chosen Covington as the site for its manufacturing facility for Midnight, which it said at the time is set for completion in the first half of 2024.
In January, Archer expanded its relationship with Stellantis, in which the two companies will manufacture the aircraft together.
"This unique partnership will leverage each company's respective strengths and competencies to bring the Midnight aircraft to market," Archer says. "The goal is for Stellantis to mass produce Archer's eVTOL aircraft as its exclusive contract manufacturer."
With seating for four passengers and a pilot, Midnight is to have 12 wing-mounted rotors and a V-tail. The aircraft will be designed to take off vertically, with its six front rotors tilting from vertical to horizontal positions for forward flight.
Midnight's charging time of approximately 10min between flights will allow for quick back-to-back trips of less than about 17nm (32km), carrying payloads exceeding 450kg (1,000lb), the company says. Archer hopes it will fly for the first time in the first half of 2023 and achieve certification for commercial service by the end of 2024.
Archer first flew its two-seat demonstrator aircraft, Maker, in December 2021.