US start-up Archer Aviation has completed an early milestone in its quest to achieve US certification for its in-development air taxi, though much work remains before the Federal Aviation Administration clears the company's vertical-take-off aircraft concept.
That milestone is the Federal Aviation Administrations' approval of a so-called "G-1 issue paper" related to certification of Archer's electric vertical take-off and landing (eVTOL) aircraft.
Archer disclosed the FAA's approval of that document on 7 September.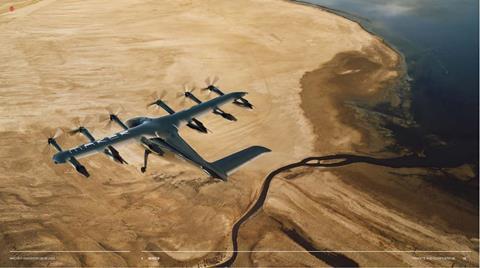 G-1 issue papers specify airworthiness and environmental standards that an aircraft must meet in order to be certificated, according to FAA documents.
"This is the culmination of 18 months of work with the FAA that now clears a pathway to certify our electric vertical take-off and landing aircraft," Archer co-founder and co-chief executive Adam Goldstein says in a 7 September video released by Archer.
Based in Palo Alto, California, Archer is among many companies working to develop eVTOLs and other electric aircraft. Those companies pitch such aircraft as being future air taxis capable of shuttling passengers around large, congested cities.
Archer aims to have its design – a four-passenger eVTOL – certificated by 2024.
The FAA declines to answer questions about Archer's progress, saying it does not comment about "current certification projects".
FAA documents say the agency uses issue papers like the G-1 to provide certification applicants with a "structured means of accomplishing the necessary steps in the type certification and type validation process".
G-1 papers "designate the applicable airworthiness and environmental regulations… including special conditions, that must be met for certification," FAA documents say.
Archer will now "focus on finalising its G-2 issue paper", a document laying out methods by which Archer intends to comply with those regulations, it says.
The company has been working on the G-2 issue paper since "earlier this year", it says.
Archer is attempting to certificate its eVTOL under "Part 23" regulations, which apply to aircraft with 19 or fewer passengers.