Silicon Valley-based electric vertical take-off and landing (eVTOL) developer Archer Aviation has decided to build its manufacturing facility in Covington, Georgia, about 77km (48mi) southeast of Atlanta, creating up to 1,000 jobs in the region.
The air taxi company said on 14 November that it will invest $118 million in the facility over the next three years, 33% of which will be financed by incentives including tax breaks and a grant from the state of Georgia.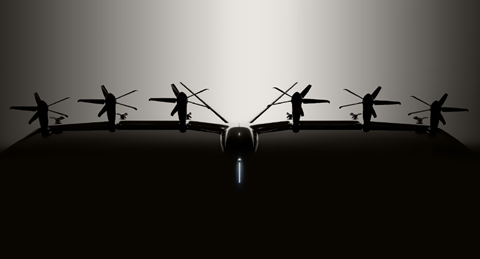 "After many months of discussion and evaluation, we're excited to select Georgia as the location for our manufacturing facility," says Archer chief executive Adam Goldstein. "The US has long led the world in aerospace technology, and Georgia has played a vital role in that industry. Our eVTOL technology can transform how urban and rural communities live and commute and this factory can create pathways to highly skilled manufacturing jobs and other ladders of social and economic opportunity."
Archer will build a 32,516sq m (350,000sq ft) facility, with construction to be completed in the first half of 2024, and aircraft production expected to commence in the second half of that year. The company intends to produce "up to 650 aircraft per year" at the facility, but with a potential expansion, it could "support production of up to 2,300 aircraft per year".
"In selecting the location for its first manufacturing facility, Archer completed a comprehensive survey of potential sites across the United States. Key considerations included the availability of talent in the local labor market, utility availability, ability to conduct seamless flight test operations, construction costs and logistics," Archer says.
Last week, Archer and Chicago-based United Airlines said they would launch their first airport-to-downtown urban air mobility (UAM) route in the New York City metropolitan area in 2025.
The route would connect Newark's Liberty International airport in New Jersey to Downtown Manhattan Heliport, located at the southern tip of Manhattan near the city's financial centre. The company said that the flight, covering a distance of about 7nm (12.6km), would take "less than 10 minutes".
Archer is due to unveil Midnight later this week in California. The company has said it will also disclose details about its commercialisation strategy and Federal Aviation Administration certification plan. The unveiling, originally expected for next year, follows a successful preliminary design review of the four-passenger aircraft.
Archer claims Midnight – for which United has already made pre-delivery payments of $10 million for 100 airframes – will be able to carry around 450kg (1,000lb) of payload and be charged in 10min.