Boeing has landed a firm order for 40 737 Max 8s from Irish aircraft lessor Avolon, a deal that firms up Avolon's previously stated intention to purchase the jets.
The lessor already has 36 737 Max on order and expects to receive the new batch of Max 8s starting late this decade, says Avolon chief executive Andy Cronin.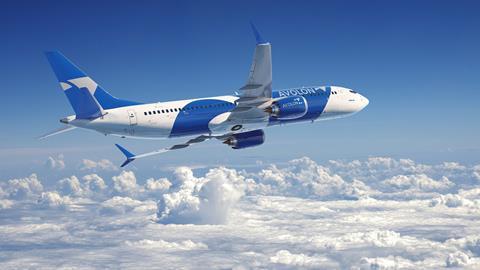 Avolon and Boeing disclosed the order, which as previously logged as unidentified on the manufacturer's Orders & Deliveries website, on 20 June during the Paris air show.
"We are seeing consistent, resilient demand come back to the market. That gives us confidence to move forward," says Cronin.
Avolon does not specify which airline customers might operate the newly ordered jets but says some might be deployed to carriers based in Latin America, or possible to those in India.
Avolon's portfolio now includes 250 Boeing jets, including those on lease, on order and under management.
"The value of Avolon for us is tremendous. They promote our products. They do a great job placing them," says Boeing Commercial Airplanes chief executive Stan Deal.
Though demand for new aircraft has returned, Avolon's Cronin expresses concern about the ability of aircraft manufacturers to accelerate production in the face of supply chain and labour troubles.
"We'd like to see more of them," says Cronin of new narrowbody jets.