Investment company Castlelake has agreed to provide Boeing's customers with up to $5 billion in financing for the purchase of new jets.
The partnership between Castlelake, Boeing and Boeing subsidiary Boeing Capital will provide airlines with another funding option at a time when bank financing has become more-difficult to obtain, the companies say.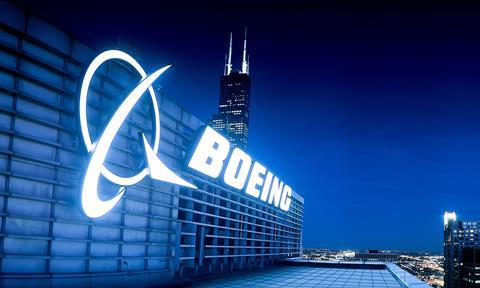 "Through the partnership, Castlelake will seek to provide up to $5 billion of capital for new Boeing commercial aircraft deliveries," says Minneapolis-based Castlelake. "Castlelake will have full discretion over which transactions to pursue and the terms of those transactions."
"We are definitely seeing some challenges in the bank market, with traditional lenders stepping back or tightening lending standards in this market, but there generally continues to be liquidity for many customers," says Boeing.
Financing companies like hedge funds and private equity firms "are stepping up to participate as banks have become more constrained by sector risk limits", Boeing adds.
The partnership runs through the end of 2022 but can be extended two years, the companies say.
Boeing says it has worked with Castlelake for 15 years. Since its founding in 2005, Castlelake has invested more than $15 billion in aircraft-related assets, acquiring more than 650 aircraft and 1,000 aircraft engines, according to its website.
On 16 November, Castlelake announced forming a new "aviation lending programme" aimed at expanding its aircraft financing business.