Boeing's chief executive has hinted that the company might still develop an aircraft similar to the conceptual jet known as the "New Mid-market Airplane" (NMA).
CEO David Calhoun made the suggestion on 27 January when asked how Boeing intended to compete against long-range variants of Airbus's A321neo, which has more range than Boeing's 737 Max.
That market segment – also known as the mid-market segment – is "where our development efforts lean", Calhoun responds.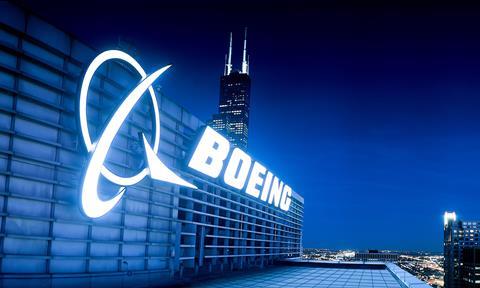 "We are not going to call out the point design at the moment. This is not the time," he adds. "We are really progressing well."
Last January, amid its 737 Max crisis, Boeing said it was pausing NMA development. That jet was to carry some 270 passengers and have 4,000-5,000nm (7,400-9,300km) range.
Calhoun adds that Boeing's engineers and developers are working on the advanced production and manufacturing technologies such a jet would need to be commercially successful.
"Differentiation at the airframe level… is really, really important," he says.
And Boeing need not wait for major advances in engine technology, Calhoun adds, suggesting Boeing's next jet will be powered by conventional powerplants.
Calhoun's comments surprised Credit Suisse aerospace analyst Robert Spingarn, who has expected Boeing will not develop a new commercial aircraft until significant engine advances are available.
But, Spingarn notes, Calhoun "couldn't have been clearer that he does not see this next airplane being powered differently".
Spingarn doubts any announcements are imminent.
He envisions Boeing launching its next aircraft programme in 2023 or 2024 which, assuming a seven- or eight-year development timeline, would put the type in service around 2030 or 2031.