Boeing confirms it has identified a "quality issue" affecting production of 767s and 767-based KC-46 military tankers, saying the issue requires it make fixes to production aircraft.
"Through Boeing's standard process, a quality issue was identified on some 767/KC-46 Tanker components," the aircraft manufacturer said on 7 March. "We are continuing to work through our process with our supplier, regulator and customers to resolve the issue."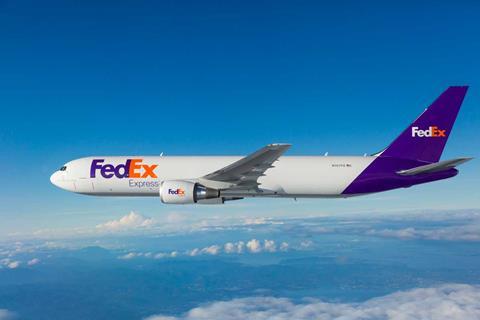 The confirmation comes after news outlet The Air Current reported the quality problem on 6 March, saying the issue involves centre wing structures supplied by French firm Daher.
Daher did not immediately respond to a request for comment. Another supplier, Triumph Group, confirms it sold the 767 work to Daher in July 2022.
"We will deliver airplanes as we complete rework and we are not changing our overall delivery plans for the year," Boeing says. "Our engineering analysis to date is that the issue is not an immediate safety of flight concern."
It does not specify how many aircraft are affected or provide other details. Boeing delivered no 767s or KC-46s in January, having last delivered two 767-300Fs in December 2022.
The 767 commercial aircraft programme had seemingly been humming along smoothly, with Boeing delivering 767-300 Freighters regularly until December last year.
The KC-46 programme has had no shortage of quality problems, including those involving debris left in the jets and issues with its boom camera. Boeing has been forced to take hundreds of millions of dollars of charges against the KC-46 programme.
Still, the company had also, until late last year, been delivering KC-46s with regularity.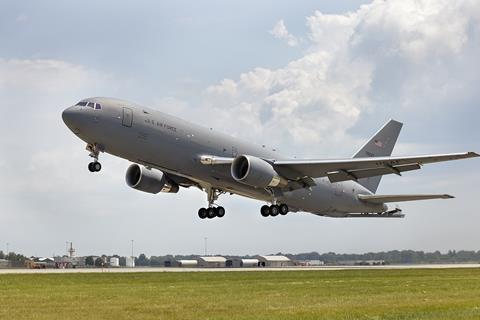 The latest issue adds to Boeing's other recent troubles, which have included quality problems involving 787 fuselages. That issue prompted Boeing to halt 787 deliveries for most of the 22 months between October 2020 and August 2022.
But then in February Boeing halted 787 deliveries again, citing an "analysis error" by airframe supplier Spirit AeroSystems.
At the end of January, Boeing held unfilled orders for 55 767-300Fs and for 66 KC-46 tanker variants, according to its website.