Boeing confirms that it intends this year to shutter a research and development site in Seattle, shifting work performed there to other locations.
The decision to close the Advanced Developmental Composites Center, which helped lead 787 composite work, comes as the Chicago aerospace giant slashes its workforce and real-estate footprint.
"We continue to take comprehensive action across the enterprise to adapt to our new market reality and transform our business to be leaner and more sustainable for the future," Boeing says. "As part of this effort, the important work currently completed at our Advanced Developmental Composites Center will transition to other Boeing facilities, mostly in the Puget Sound."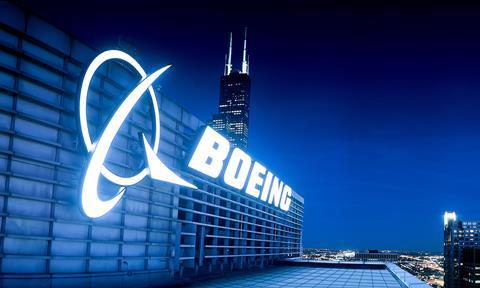 Boeing declines to say how many staff work at the site.
The Seattle Times, which on 5 January reported the site's pending closure, said 29 members of union Society of Professional Engineering Employees in Aerospace worked at the site.
A 2011 Boeing document said the facility at that time had about 480 workers and "primarily focused on development work for commercial aircraft".
The Composite Center's work has included developing structures for the 787, and liquid-hydrogen fuel tanks for space vehicles, according to Boeing documents.
Closing the facility will "streamline our operations and make more-efficient use of our facility space," the company says. "Boeing continues to invest in development of advanced composites for future products, and, going forward, this will take place in other local Boeing facilities."
Boeing's other local composite manufacturing facilities include one in Frederickson, Washington.
Boeing has said it intends to end 2021 with some 130,000 staff, about 20% fewer than it employed at the end of 2019.
The company also intends to reduce its real-estate footprint by 30%, it has said.