Industry experts say Boeing must move quickly towards making a decision on its new mid-market airplane (NMA), a project it has been talking about for years but was recently put on the back burner as it continues to deal with the fallout from the year-long 737 Max crisis.
Last week, Boeing chief executive David Calhoun put the brakes on the NMA project as the Chicago-based planemaker reassesses which segment of the market it should target for its next aircraft.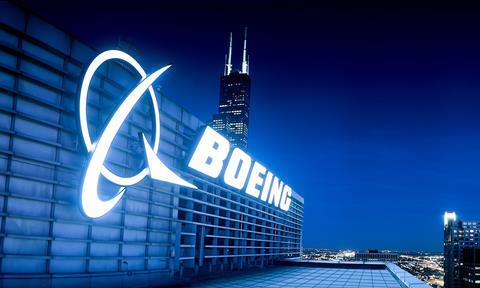 "The challenge has been, can you build a twin-aisle that has the economics of a single aisle? I have my doubts," says industry analyst Richard Aboulafia, vice-president at the Teal Group, speaking to participants at the Pacific Northwest Aerospace Alliance conference in Lynnwood, Washington on 5 February. "When it comes to Calhoun's decision to push this decision off, I agree with that, understand the concern, but if they don't turn on a dime and launch something for that midsize space, the consequences will be dire."
For several years Boeing has talked of launching the NMA, an aircraft with about 270 seats and 4,000-5,000nm (7,400-9,300km) range. But the 737 Max grounding delayed the NMA beyond an ideal mid-2020s launch, and in the meantime Airbus has attacked the mid-market niche with the 2019 launch of its A321XLR. As a result, Boeing is at risk of being left behind in this space, as more-efficient and lower-operating-cost single-aisle aircraft begin to outsell twin-aisle aircraft almost two-to-one.
"What used to be a 50-50 market between single-aisles and twin-aisles is increasingly two thirds, one third, and could easily be 70-30. There's a long term secular shift in favor of single aisles,"Abioulafia says. "The Max is a very serious situation for the business, but it's also serving to mask what I think is the biggest challenge that Boeing has faced in many decades, which is that because of the Max, their ability to respond to this major secular shift in the market, coupled with a major competitive threat, is jeopardised."
Airlines will need the NMA as soon as the middle of the coming decade to replace aging 757 and 767 fleets. If Boeing does not launch a new programme soon, all of those operators, including airline heavyweights United and Delta Airlines, which together currently operate more than 330 of these aircraft according to Cirium fleets data, might turn to Airbus' efficient, modern extra-long range single-aisle aircraft. These operators want to expand existing transcontinental routes and create new intercontinental routes, and would like to have an alternate to the Airbus aircraft.
United announced in December it ordered 50 Airbus A321XLR. Deliveries are scheduled to begin in 2024.
Last week, Calhoun told analysts the company is assessing which segment of the commercial aircraft market it should actually address with its next aircraft development programme, suggesting options other than the NMA . The manufacturer, he added, will not design its next aircraft purely as a response to the hugely-popular Airbus A321neo, and will center its development around the flight control system and how pilots interact with that system – a topic highlighted by the 737 Max crashes.
"The market is fundamentally the same," Randy Tinseth, Boeing's vice-president of marketing says on 4 February. "Without question, over the last few years the competition has changed its strategy, and Dave's ask of us is to take step back and a look at that, and that's the right thing to do."