Competitive pressure will require that Boeing move forward with developing a mid-market aircraft.
But that jet must be smaller than the concept Boeing had previously been studying, aerospace analysts say.
How much smaller?
Think a modern 757 – a single-aisle jet carrying no more than 240 seats. One that would match nicely against Airbus's A321neo, they say.
"They just need a modern 757," says Bank of America Merrill Lynch financial analyst Ronald Epstein. "That class of airplane, right now, is the most-desired."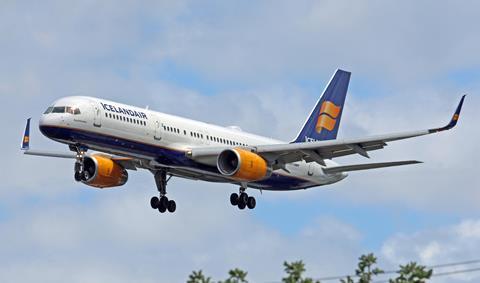 Epstein was among several analysts who, during an 8 December webinar, speculated about Boeing's next move. The Seattle chapter of the International Association of Machinists and Aerospace Workers, which represents Boeing employees, hosted the event.
The analysts say the Covid-19 pandemic, combined with eroded 787 demand, are among factors driving demand for a jet smaller than Boeing had studied for its earlier New Mid-market Airplane (NMA) project.
"It's a 757-class plane with new everything," analyst Richard Aboulafia says when asked what type jet Boeing should next develop. Aboulafia, from consultancy Teal Group, was on the webinar.
Boeing stopped manufacturing 757s in 2005. Those jets carry up to about 230 passengers and have 3,200-4,500nm (5,930-8,330km) range, according to Boeing.
"The middle-of-the-market gap is real," adds Kevin Michaels, managing director at consultancy AeroDynamic Advisory. "Something has to be done."
Until earlier this year, Boeing had been flirting with developing the NMA, which was discussed as having up to 270 seats and 4,000-5,000nm range.
Boeing had reportedly been eyeing a widebody to fill that role, or possibly two NMA variants: a narrowbody and widebody.
The aircraft was to replace 757s and 767s, and counter Airbus's A321neo, particularly that type's LR and XLR variants, which have Atlantic-crossing range.
But early this year, struggling to get the grounded 737 Max airborne, Boeing shelved the NMA project, with chief executive David Calhoun saying Boeing was starting with a "clean sheet of paper, again".
Covid-19 has since overtaken the globe, prompting a massive restructuring at Boeing that has included thousands of job cuts.
Boeing has since been mum about its next aircraft project.
Meanwhile, airlines have grounded thousands of aircraft and, matching supply to demand, generally shifted to operating smaller jets.
Analysts say the turmoil has only heightened the appeal of A321neos, which let carriers operate medium-range routes without having to sell many hundreds of seats.
A321neos carry up to 220 passengers, and the XLR variant, to enter service in 2023, will have 4,700nm range, according to Airbus.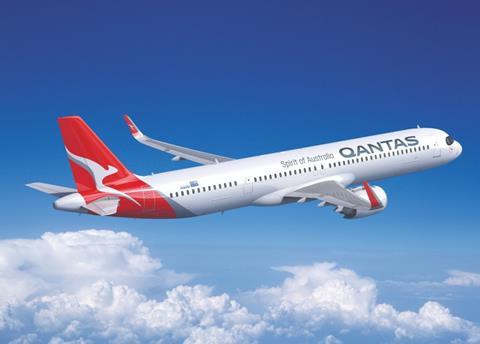 That's why, more than ever, Boeing needs a jet to match A321neos. And that jet should be smaller than the original NMA, analysts say.
Aerospace consultancy AIR calls that smaller envisioned aircraft the "NMAv2", for NMA version two.
"The market needs an aircraft with around 200 to 240 passengers, maybe slightly less in some cases, that is optimised for the passenger and cargo missions," AIR analyst Michel Merluzeau said during a separate recent webcast. "The higher capacity NMA is a thing of the past."
Merluzeau cited another reason why Boeing will likely shrink its next jet. That reason involves the airframer's flagship 787.
The pandemic has particularly depressed the long-haul international travel segment and, by consequence, demand for widebodies like 787s.
Boeing is cutting 787 production by mid-2021 to five jets monthly, down from 14 monthly in 2019. It is also closing its Everett 787 production line, moving all that work to its other site in South Carolina.
Merluzeau suspects 787 rates could sink even lower. Boeing delivered none of the jets in November.
Why does that influence a new mid-market aircraft?
Because the 787 is a critical source of revenue for Boeing, a company treasure, Merluzeau notes.
And a larger NMA – something with up to 270 seats – too closely competes with 787s, he said.
The smallest 787, the 787-8, carries 248 passengers in two classes, while the 787-9 carries 296 passengers, according to Boeing.
"Boeing can no longer produce a new aircraft, an NMA, at… 270 passengers. That would come in direct competition with the 787," Merluzeau said. "The 787 must be protected. Otherwise, financially, we are heading for trouble."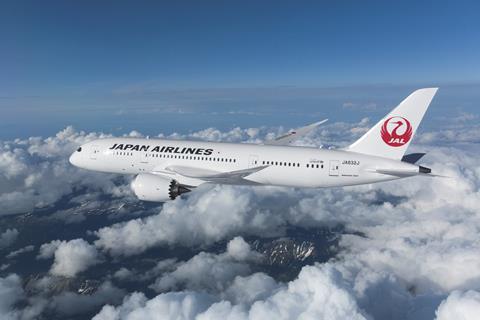 That's one reason AIR now thinks Boeing must build a jet "in direct competition with the A321".
Boeing already faces the prospect of losing notable market share to A321neos.
Aboulafia suspects Airbus, at its current pace, could hold 60% share by the end of the decade, though he thinks a 70% share by Airbus is not inconceivable.
"It's really tough to recover from that kind of drop in market share," he says. "It's easy to get demoralised and not do anything, as McDonnell Douglas did in the 1980s and 1990s."
Boeing faces hurdles, including those posed by its difficult financial position. Also, analysts note that a new jet launched anytime soon would come too early to benefit from significantly-more-efficient engine technology.
They suspect Boeing's next jet would be powered by new variants of current engines, such as larger versions of Pratt & Whitney's geared turbofan, or of CFM International's Leap.
But, if Boeing acts now, or soon, its next jet might enter the market amid a strong recovery.
A 2022 launch could produce a certificated aircraft between 2027 and 2029, Aboulafia says. "By the time things get going, this product will be in a really good place."