Boeing has delayed until later this year a plan to bring 787 production to five aircraft monthly, citing a production slowdown due to a "supply constraint".
The airframer has also logged an additional $600 million of "abnormal" costs against the 787 programme, reflecting the slower-than-expected production ramp.
"We will be under the five-per-month production rate a bit longer than expected due to a supply constraint that has temporarily slowed production," Boeing chief financial officer Brian West said on 25 January.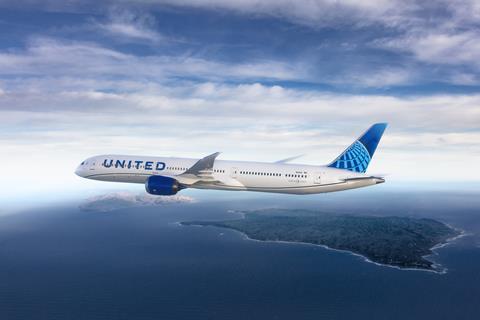 "We still expect to hit five per month this year," West adds, without saying when that might happen.
He spoke the day Boeing disclosed its 2022 full-year results. The company lost $5.1 billion.
West also insists Boeing expects to achieve its goal – disclosed in November last year – of delivering 70-80 787s in 2023. That volume would equate to average monthly 787 deliveries in 2023 of 5.8 to 6.7 jets.
Boeing has been working to recover the 787 programme from a manufacturing quality issue involving improper gaps between sections of the type's composite fuselage. The problem forced Boeing to halt deliveries for most of 22 months.
Boeing resumed 787 deliveries in August 2022 after the Federal Aviation Administration approved required rework.
During the delivery pause, the company stockpiled undelivered 787s.
It held 110 of the jets at the end of 2021, and winnowed the stockpile to 100 aircraft at the end of last year, West says.
The company is now performing the rework on those inventoried 787s – a process involving collaboration with suppliers.
"Bringing the big suppliers along – to make sure they are conforming and have the protocols in place to get that done – is something we are working through," West says. "It is going to take us a little bit longer than we expected, which is why we are going… to five per month a bit later in the year."
Boeing took the additional $600 million "abnormal accounting" charge against the 787 programme in the fourth quarter of last year. The additional charge brings the programme's total abnormal production charges to $2.8 billion, West says.