"Red Bird" and "Blue Bird" are headed to the boneyard.
Those are the names of Boeing's two Canadair T-33 chase jets – vintage aircraft Boeing uses to follow its airliners during test flights.
The single-engined support jets are easy to miss. But look close at photographs of first flights, and there they are.
Now, Boeing's T-33s are flying into retirement, after 66 years of life. Canadair produced both jets in 1954, according to Federal Aviation Administration records.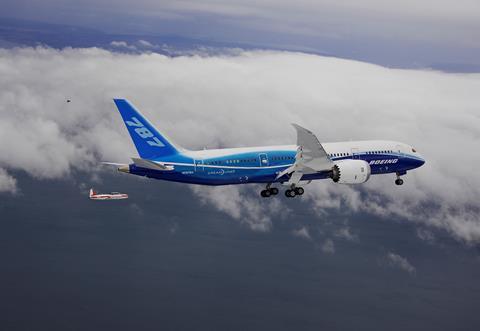 "Boeing is retiring its two T-33 aircraft," the company confirms. "We are currently looking into other options to support our flight test activities."
"T-33's have been used in many flight-test support roles, including as the safety chase plane for the first flight of nearly every new and derivative commercial airplane starting with the 767 in 1981 through today's 777-9," Boeing adds.
Boeing does not elaborate and which aircraft might support future flight tests.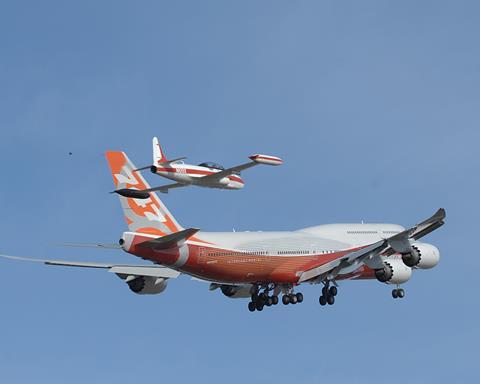 The decision to retire the T-33s reflects "lack of supply chain support to maintain the aircraft", Boeing says.
Boeing has released undated images showing the T-33s flying in tandem.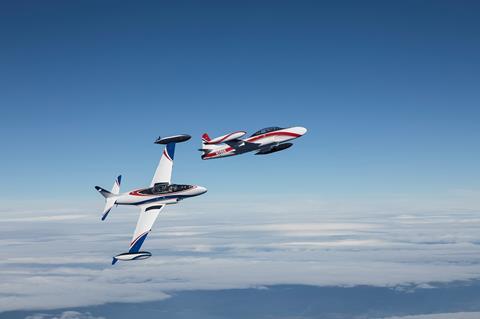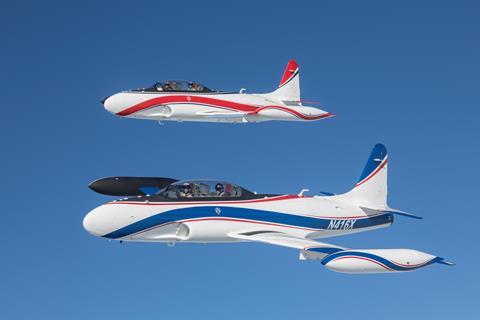 This year, "Red Bird" (registration N109X) flanked Boeing's 777-9 during that aircraft's first flight in January. "Blue Bird" has registration N416X.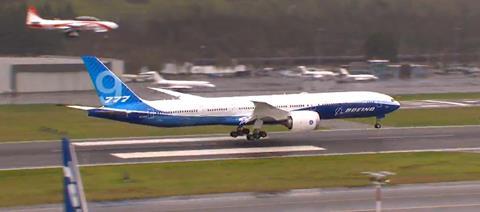 The T-33's history traces to 1943 when, during the Second World War, the US Army requested that Lockheed build a new fighter, according to the Air Mobility Command Museum.
That project developed the single-seat P-80, from which came a twin-seat variant called the TP-80C, later named the T-33.
Powered by single Allison J33 turbojets, the T-33 first flew in 1948. Canadian manufacturer Canadair later produced its own variant, which was powered by Rolls-Royce Nene 10 engines.
The US military variants had maximum speed of 456kt (845km/h), 45,000ft ceiling and about 870nm (1,611km) range, according to the National Museum of the United States Air Force.