Brazil has dropped a complaint with the World Trade Organization (WTO) in which it alleged that Bombardier, when developing the jet now called that A220, received unfair subsidies from Canadian governments.
Brazil filed the complaint in February 2017 on grounds that the subsidies – which it pegged at more than $3 billion – harmed Brazilian aerospace manufacturer Embraer.
Embraer's E-Jets compete with A220s.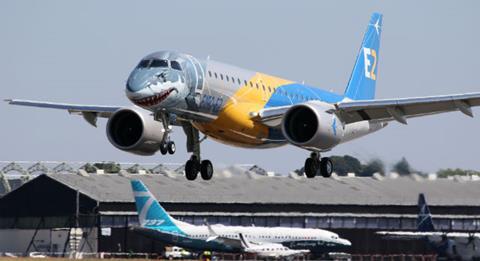 In calling off the dispute, Brazil says recent fundamental changes to the aerospace market – notably changes wrought by Airbus's acquisition of the A220 programme – have made a desirable ruling uncertain.
"Brazil remains convinced of the strength of its case. Nevertheless, it has become clear that the dispute could not effectively remedy the impacts of such large-scale subsidies on the commercial aircraft market," Brazil's statement says. "This market is, today, fundamentally different from when Brazil presented its panel request to the WTO."
Brazil had alleged that subsidies received by Bombardier from the Canadian federal government and government of Quebec "distorted the conditions of the competition in the commercial aircraft market and caused serious prejudice to the Brazilian producer Embraer".
Much has changed since Brazil brought the case. In 2018, Airbus acquired the A220 programme, which had been called CSeries, from Bombardier. Airbus then opened a second A220 production facility, in Mobile, Alabama. The aircraft's original assembly site is in Mirabel, Quebec.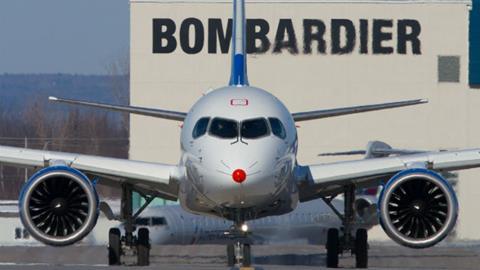 Additionally, Bombardier has exited the commercial aerospace business completely, having also divested aerospace manufacturing sites and its CRJ regional jet programme.
Those factors "have all reduced significantly the prospects of solving the issue through the pursuit of a dispute with Canada", Brazil says.
Now, Brazil will, with "renewed impetus", work with international counterparts to establish a framework to ensure "open and fair competition" among aircraft makers, it says.
"The world's major aircraft-producing WTO members should negotiate an agreement on aircraft manufacturing subsidies, says a "concept paper" released on 18 February by Brazil.
Negotiations should cover all range of government support, including launch aid, tax and real estate incentives and subsidies aimed at helping aerospace companies develop and produce aircraft, it adds.
Embraer "welcomes" Brazil's decision to call off the dispute and supports effort to address subsidies through negotiations, the Brazilian airframer says.
Airbus declines to comment.