Boeing ended up exceeding its twice-revised 737 delivery goal for 2022, shipping 387 of the narrowbody jets during the year, thanks largely to the rapid pace of deliveries in December.
In addition, Boeing was buoyed during the final month of 2022 by bagging new orders for 250 aircraft – its highest monthly total for several years – according to the airframer's latest performance figures, disclosed on 10 January.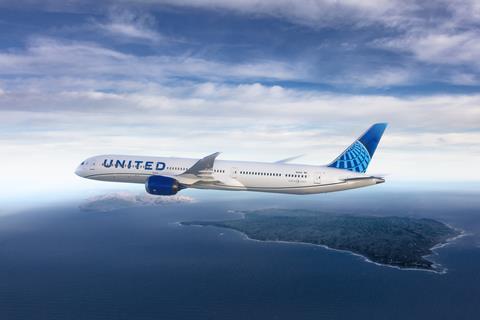 Boeing ended the year with 4,578 jets in its backlog, up from 4,250 at the end of 2021.
But it is worth noting that Boeing revised its delivery target twice last year. The manufacturer started 2022 with what proved an ambitious goal of delivering 500 737s – including 737NGs – before year-end. As 2022 progressed, operational troubles accumulated and executives repeatedly trimmed the estimate, ultimately cutting it in November to 375.
Boeing actually exceeded figure with the 387 737s delivered last year, albeit that 13 were 737NGs for military programmes alongside 374 737 Max jets.
STRONG DECEMBER
Boeing's delivery pace ticked up in December, when it handed over 54 737s – more than in any other month last year.
Notably, Southwest Airlines alone received 18 737 Max in December – the most Max Boeing has ever delivered to a single buyer in a month, it says – and United Airlines took 11 of the type.
Also in December, Boeing delivered 15 widebody jets, including 10 787s, two 767-300 Freighters and three 777Fs.
Meanwhile, Boeing's backlog was swelled last month with 250 new orders, among them deals for 149 737 Max and 101 787s.
United was the largest contributor to Boeing's commercial aircraft business in December, handing the US airframer fresh orders for 90 737 Max and 90 787s.
When disclosing those orders in December, United said it would take 100 of each type but Boeing now says the totals included orders for 10 of each aircraft it had previously received but for which it had not disclosed the identity of the customer.
Boeing's other 737 Max deals last month included orders for 40 aircraft from BOC Aviation, five from Pembroke Capital, five from Avolon Aerospace Leasing and nine to undisclosed customers.
Its other 787 orders in December included two from Avolon, one from El Al Israel Airlines, two from Hawaiian Airlines and six where the customer was not revealed.
Despite the positive order momentum, cancellations continued to dog Boeing last month, with 47 aircraft scrubbed from its backlog. Among those were two 787s axed by Air Lease and 45 scrubbed 737 Max orders, including 10 Max orders cancelled by India's Akasa Air, eight by BOC, 24 by SMBC Aviation Capital and three by unnamed customers, Boeing says.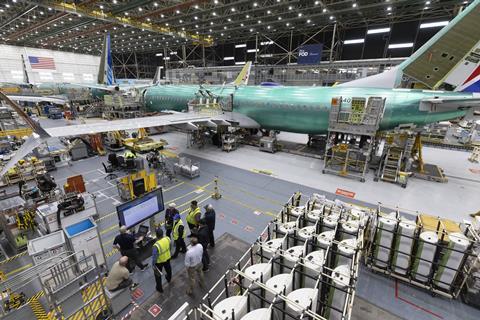 FULL-YEAR IMPROVEMENT
Boeing's latest figures show the company made strides last year – a period of recovery for the airline sector but also of stress for the manufacturer. Repeatedly in 2022, the company's executives cited parts shortages, manufacturing quality problems and lack of sufficient numbers of skilled workers as factors limiting 737 production.
Still, Boeing managed to deliver 480 aircraft of all types in 2022, up 41% from the 340 jets it shipped the previous year. In 2022, the company resumed 787 deliveries after a pause due to quality problems that lasted most of the preceding 22 months.
Boeing also logged new orders during 2022 for 935 aircraft – including for 697 737 Max and 238 widebody jets – up from 909 orders in 2021. Meanwhile, cancellations declined steeply year on year, from 430 in 2021 to 161 last year.
That left Boeing with 4,578 aircraft in its backlog at end-2022: 3,653 737s, one 747, 106 767s, 313 777s and 505 787s.