The Canadian aerospace industry is appealing for federal aid after the Canadian government released an economic stabilisation plan that makes no mention of the aerospace sector.
That plan, released 8 July, reviews the country's strategy for dealing with the economic fallout of the coronavirus pandemic.
The plan notes Canada has committed more than C$212 billion ($156 billion) in direct support to citizens and businesses, and made C$600 billion available to help businesses access credit.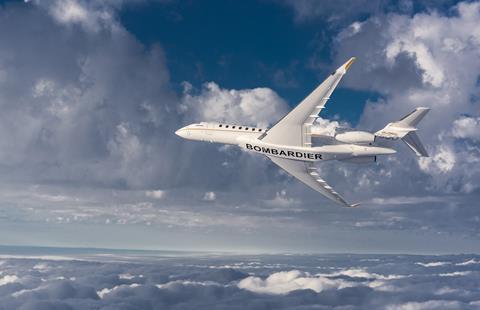 But the country's aerospace sector says the plan falls short and fails to recognize the strategic and economic importance of the sector to the country.
The industry is asking for additional, industry-targeted aid, warning that without such support Canada's aerospace industry could lose its competitive edge.
"We are advocating the urgent need for a specific strategy dedicated to our sector that will accelerate the recovery, while emphasising that this cannot be achieved without the help of the federal government," Aero Montreal president Suzanne Benoit says on 9 July.
The government's economic plan "makes no reference whatsoever to measures that would allow the [aerospace] industry to emerge from this crisis," adds Aero Montreal.
National trade group Aerospace Industries Association of Canada (AIAC) made a similar plea.
"While our major competitor countries have implemented sector specific plans and recovery measures, Canada has resisted," the group says. "If the government partners with our industry, recognising the strategic importance we bring to the table… we will be in a position to help Canada overcome its massive deficit."
"There are real consequences for Canada's lack of action," AIAC adds, noting Canada's aerospace industry employs more than 215,000 workers and contributes some C$25 billion in annual GDP.
Reached for comment, AIAC did not provide details about the specific government aid it seeks.
Aero Montreal, which represents the industry in Quebec – home to Bombardier, an Airbus facility and swath of suppliers – did not respond to a request for details.
AIAC cites France and the USA as countries whose governments have recently supported aerospace with financial aid packages.