Collins Aerospace is the latest supplier to join up with Boom Supersonic, having signed an agreement to help develop nacelles and other structures for Boom's conceptual ultra-fast airliner Overture.
"Boom and Collins will work in concert to develop inlet, nacelle and exhaust system technology that enables fuel-burn reduction and cutting-edge acoustics," say the companies.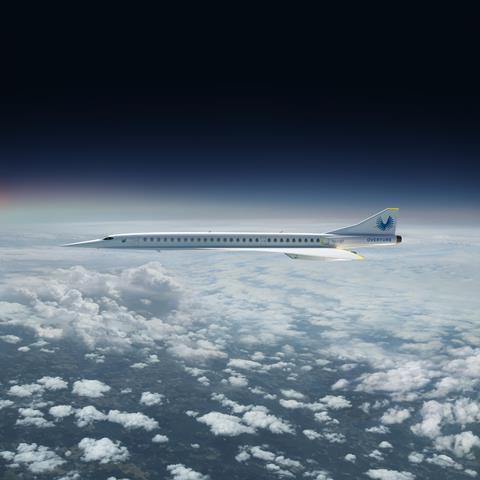 Supersonic aircraft require specialised, highly-complex nacelles that divert supersonic air into engines, where it is slowed to subsonic speeds.
"Through improved acoustics and lightweight materials systems, we can provide the next generation of supersonic propulsion systems with the nacelle technologies that not only enable higher performance and lower fuel burn, but also quieter operation," says Collins president of aerostructures Marc Duvall.
Overture is a supersonic airliner under development by Boom. The jet, as marketed, will carry 55-75 passengers in an all-business-class configuration, reach speeds of Mach 2.2 and have sufficient range to cross oceans, the company says. It aims to unveil Overture in 2025 and achieve type certification in 2029.
In July, Boom disclosed that Rolls-Royce is working on Overture's propulsion system. The UK engine maker has said the engines might be based around the core of its Trent powerplants.
Before Overture, Boom is developing a supersonic technology demonstrator called XB-1 which is scheduled to fly in 2021.