General aviation has a safety problem.
That is the premise that California start-up Reliable Robotics is working under as it pushes for certification and commercialisation of an autonomous flight system that works as an always-on autopilot – through taxiing, take-off and landing.
Reliable's chief executive Robert Rose tells FlightGlobal during a 19 July interview that his company's in-development system is "directly in line" with the Federal Aviation Administration's goal of making general aviation safer.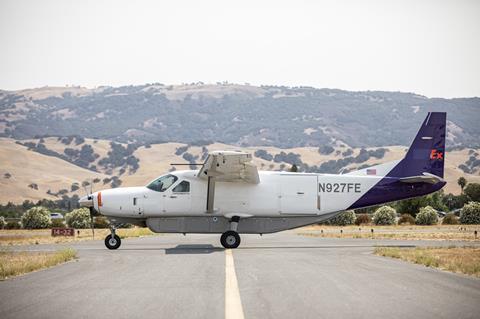 "We don't like to talk about this publicly in the aviation industry, but small aircraft are actually more dangerous than driving – like eight to 15 times more dangerous," he says. "And the unfortunate thing – or maybe the fortunate thing, if you are a glass half-full person – is that we actually have the technology to prevent most of the accidents."
Such technology recently got closer to market, as Reliable said on 20 July that the FAA had approved its plan to certificate the system. The start-up applied to certificate its autonomous technology about four years ago and has since met with regulators on a weekly basis to work out myriad details.
"Getting a plan approved for something that's already been done before is relatively straightforward," he says. "You pull existing guidance off the shelf and say, 'This is what we are going to do.' When you're doing something that is very new – that has never been done before – there is quite a lot of back and forth with the FAA on establishing what the rules are going to be."
The FAA's approval of Reliable's certification plan came "as a little bit of a shock", Rose says. "We thought we were going to go through another round that we thought would [take] another three to six months."
The traditionally slow-moving oversight agency's embrace of Reliable's certification plan fits into a recent pattern of the FAA leaning into and even encouraging emerging aviation technologies being developed by the advanced air mobility (AAM) sector.
"I think it is a good sign that the FAA has been taking programmes like this really seriously," Rose says. "Specifically, I think the safety-enhancing benefits of this technology are really important and I think that is a key reason why the FAA has been giving us the level of engagement they have."
The company says its system will help prevent the most common causes of light-aircraft accidents – loss of control and controlled flight into terrain.
'INCREMENTAL APPROACH' TO PILOTLESS FLIGHT
Reliable is one of a handful of start-ups tackling autonomous flight; others include fellow California company Xwing and New Zealand and US-based Merlin Labs – both of which are developing systems that can be retrofitted onto existing aircraft. And electric air taxi developer Wisk, backed by Boeing, is planning to launch pilotless passenger operations before the end of the decade.
Rose believes Reliable stands apart because of its relatively modest approach to autonomous flight.
"Xwing appears to be taking more of a whole-elephant approach in that they are just biting off the full-blown remote-piloting system from day one," he says. "I think the way to do this is to bring incremental safety enhancements that eventually lead to remote piloting."
"Both Xwing and Merlin talk a big game about [artificial intelligence] and machine learning, and I think that is a huge risk," adds Rose, who has experience working on autopilot technologies and flight software with Tesla Motors and SpaceX, respectively. "Nobody has figured out – or even proposed how to certify – machine learning for use in aviation."
Reliable has worked with NASA to validate its detect-and-avoid sensors, and in May demonstrated a successful autonomous taxi, take-off and landing of a Cessna Grand Caravan during an exercise at Travis Air Force Base in California. Earlier this year, Reliable disclosed it was studying how to apply its technology to larger, military aircraft such as the Boeing KC-135 and Lockheed C-130 Hercules.
The system's hardware includes "three flight computers and dual-redundant actuation across all flight-control surfaces", Rose says. Software manages the aircraft through the entire flight. Reliable's system does not involve entirely unpiloted aircraft, however – a person monitors the flight and send commands from the ground, with the ability to talk to air traffic control and other aircraft in the area.
Rose describes the ground-based flight controller interacting with a "single interface, where you can program your flight plan, and also make all the modifications you need to get through air traffic control".
"It makes sure that the aircraft at all times has a flight plan that will get you to your destination airport," Rose says. "Our system ensures that you always have a place to go" – including during emergencies.
'RAPID TURNAROUND' TO COMMERCIALISATION
Reliable's recently approved certification plan describes a detailed testing programme – first on the system's hardware, then on software and finally on the fully integrated system during an extensive and time-intensive flight-testing campaign.
Notably, the certification plan does not call for special exemptions or creation of a new class of aircraft.
"It was important to us that the product we are certifying is actually useful to our customers, which means it needs to operate in all the places aircraft operate today," Rose says. "We didn't want special conditions that meant you could only [fly] day VFR, or you couldn't fly [in] class Bravo [airspace], or you couldn't fly more than 100nm from your home airport."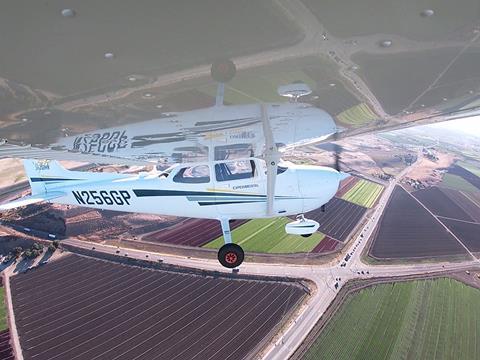 Achieving certification would allow Reliable's technology to be employed throughout the contiguous USA and Alaska, but the company estimates it remains 18-24 months from passing that milestone.
By working on its commercial operation parallel with certification efforts, Reliable hopes its products will enter service shortly after receiving FAA approval.
The company's New Mexico-based subsidiary, Reliable Airlines – formerly AirDialog – operates five Grand Caravans on behalf of FedEx. The cargo carrier serves as an incubator for the engineering team developing Reliable's autonomous system, and will be the first commercial application for the technology.
"The hope – knock on wood – is that once the equipment is certified, then it can be a fairly rapid turnaround to put it into operation," Rose says, noting aircraft manufacturers are increasingly interested in reduced-crew operations and simplified vehicles.
On the civil side, Rose envisions that Reliable's system will be employed first for cargo operations, citing specifically FedEx's fleet of 235 Caravans as a "great entry point for this technology".
"They often operate at night and in instrument conditions, and at lower altitudes than many commercial aircraft," Rose says. "This is some of the most dangerous commercial flying in existence today."
Then the technology could be extended to larger cargo aircraft and, perhaps eventually, passenger operations. Rose says the only way to earn public trust is through safe operations – and achieving certification for use in the world's most highly regulated airspace.