The Federal Aviation Administration (FAA) has completed three days of flight tests on the Boeing 737 Max ahead of a possible recertification in the coming weeks.
The flights were an important milestone in the process to bring the troubled aircraft back into service and end its almost 16-month grounding following two fatal accidents.
"During three days of testing this week, FAA pilots and engineers evaluated Boeing's proposed changes in connection with the automated flight control system on the aircraft," the FAA says on 1 July. "While completion of the flights is an important milestone, a number of key tasks remain, including evaluating the data gathered during these flights."
"The agency is following a deliberate process and will take the time it needs to thoroughly review Boeing's work. We will lift the grounding order only after FAA safety experts are satisfied that the aircraft meets certification standards," the regulatory body says.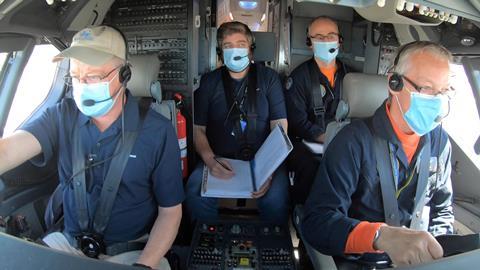 Certification flights are among the final steps prior to the FAA issuing an airworthiness directive (AD) lifting the grounding. The AD will specify measures operators must take before returning the jets to revenue service. Boeing has said it expects the AD will come in time to permit it to resume 737 Max deliveries in the third quarter of the year.
According to flight tracking website Flightradar24, the aircraft with the tail number N7201S completed about 10 hours of flight time over Washington state and neighbouring Idaho on 29 and 30 June, and 1 July.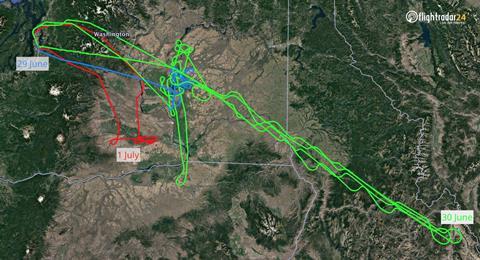 The FAA must still review and approve Boeing's final design documentation and the regulator's Flight Standardization Board (FSB) as well as the Joint Operations Evaluation Board (JOEB) - which includes partners from other non-US jurisdictions - will evaluate pilot training requirements.
The type was grounded worldwide in March 2019 after two separate accidents killed 346 passengers and crew. The aircraft's new Maneuvering Characteristics Augmentation System (MCAS) was at fault in both crashes.
Earlier in the day another government watchdog issued a scathing report that blasted Boeing for misleading regulators and purposefully holding back information about MCAS during the aircraft's certification process. The FAA was kept in the dark about potential dangers of the flawed system, and therefore it was not able to adequately test or otherwise address it.