The Federal Aviation Administration intends to propose a new, expanded rule after learning that a structure concern involving "un-shimmed gaps" in some Boeing 737NGs is broader than previously suspected.
The agency first addressed the concern in February 2020 when it proposed an airworthiness directive (AD) that would require US operators to inspect 53 737-700s, 737-800s and 737-900ERs.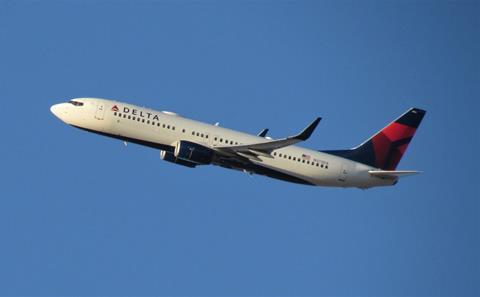 Now, the FAA has withdrawn that rule, saying it has received new information from Boeing about an issue that affects "more airplane models".
"In addition to identifying missing shims, Boeing has found a wrong type of shims, shanked fasteners, fastener head gaps and incorrect fastener hole sizes," the FAA says in a regulatory document dated 24 June.
"The FAA intends to propose new rulemaking to incorporate changes to the proposed requirements and add airplanes that are also subject to the unsafe condition," it adds. The FAA has identified additional model 737–700, –800 and –900ER airplanes, as well as additional airplane models that are subject to the unsafe condition."
The document does not specify those other models or say when the FAA will follow up with a new proposed AD. Neither the FAA nor Boeing immediately responded to a request for more information.
In its 2020 proposed rule, the FAA said it received reports of "un-shimmed gaps at a certain frame inner chord" of the three 737NG types. The problem had been found on "multiple airplanes", and the 2020 proposal would have applied to 53 US-registered 737NGs.
The gaps were discovered during production on "both the left and right sides of the fuselage", the proposal said. "These gaps could initiate early cracking in fatigue-critical baseline structure."
The FAA's initial proposal required operators to complete inspections and repairs outlined in service bulletin issued by Boeing in August 2020. That bulletin called for repetitive high-frequency eddy current inspections for cracking, and, as required, installation of shims.
Story updated on 26 June to include the below comment from Boeing.
"We are working with the FAA to incorporate changes to our bulletin and will provide new recommendations to the fleet once those changes are approved. We continue to keep our customers updated," Boeing says.