The trial of former Boeing 737 Max chief technical pilot Mark Forkner will start on 15 December – one month later than previously scheduled.
Judge Reed O'Connor of US District Court of the Northern District of Texas agreed to the delay for the purpose of giving Forkner's legal team more time to prepare, according to an order filed on 26 October.
The trial had previously been scheduled to start on 15 November.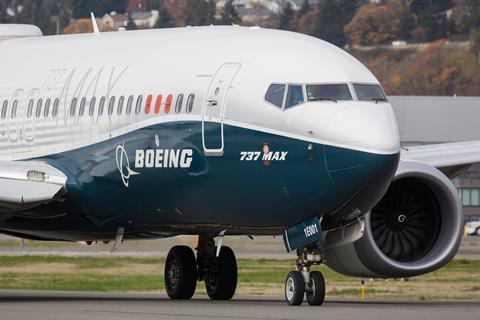 The delay is significantly less time than requested by Forkner's attorneys. In a 22 October filing, Forkner's defence team told judge O'Connor they needed at least one year to review 67 million pages of documents relevant to the case.
Those pages were part of electric files supplied to the defence attorneys by the US Department of Justice (DOJ).
The DOJ indicted Forkner on fraud charges on 14 October, alleging he deceived the Federal Aviation Administration about the 737 Max's Maneuvering Characteristics Augmentation System. Investigators say that system played a role in two 737 Max crashes – in October 2018 and March 2019 – that killed 346 people.
The judge agreed to grant more time, but only one month. The trial is now scheduled to start at 09:00 local time on 15 December.