Employees within Boeing's self-certification division are split nearly evenly on whether the company has made progress in addressing the problem of improper interference in the aircraft certification process.
That is according to a new internal survey conducted by Boeing as part of efforts to improve safety following two 737 Max crashes and subsequent allegations of significant shortcomings.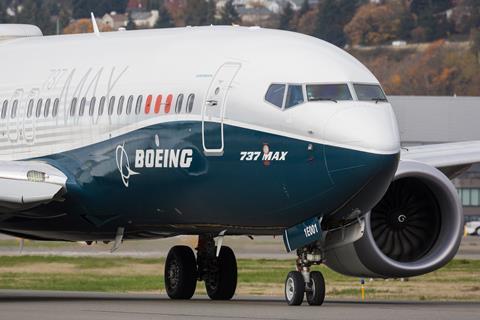 The survey found that 45% of "unit members" within Boeing's Organization Designation Authorization (ODA) group say their concerns about internal interference remained unchanged during the last year.
Another 49% said their concerns had lessened, while 6% said they had got worse.
ODAs are divisions within aerospace manufacturers charged with performing product certification work on behalf of the US Federal Aviation Administration. Crucially, they are intended to be free of company interference.
"We consider this to show some progress, but we also know there is some work ahead of us," says Boeing vice-president of product and services safety Tom Galantowicz.
Integrity Labs, a firm with experience studying organisation culture, administered and helped develop the survey. Boeing says hiring the outside consultancy, led by Harvard Business School professor Eugene Soltes, brought scientific rigour to the research.
The FAA was also involved, helping to develop survey questions, Boeing adds. These focused on perceptions of undue company influence over ODA members, and staff members' willingness to report safety concerns.
Roughly 14% of survey respondents perceived some company interference during the last year, but "most respondents expressed confidence" in Boeing's process for addressing that interference.
Also, 24% were "somewhat or very concerned" about potential retaliation for reporting interference, says Soltes.
"There is clear improvement in unit members' concerns around facing retaliation," he adds. "We believe there are several improving trends."
The survey was sent to Boeing's ODA unit members, which primarily include engineering and technical workers; Boeing says the response rate was 71%.
Boeing compared the findings to those from a survey it conducted in 2019, though the company says differences between the two studies make comparison imperfect. About 40% of respondents to the previous survey reported instances of "undue pressure", and 37% were concerned about retaliation.
"It shows that there are actually some favourable trends," Soltes says.
Proponents of the ODA self-regulatory regime say aerospace manufactures themselves lend required expertise to the certification process, noting the FAA lacks resources to complete all certification work itself.
But Boeing's ODA process was the subject of strong criticicism following the 737 Max crashes in 2018 and 2019. It faced allegations that its ODA unit was not sufficiently independent from company influence. Several reports and previous surveys revealed that some of Boeing's own ODA members felt pressured. Criticism prompted the US government in 2020 to order an "expert review" of the FAA's ODA regime.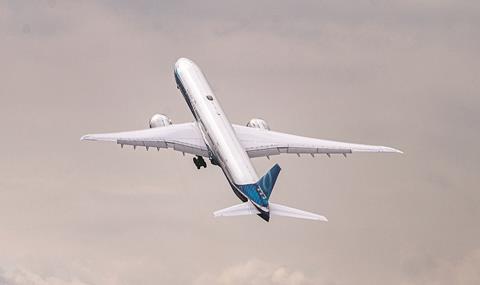 Boeing says it completed the new survey as part of broader efforts to improve safety.
Galantowicz says Boeing has taken concrete steps to address ODA safety concerns. It shifted management lines so ODA unit members report to "certification leaders" – those with high levels of technical expertise. The company also bolstered its ODA team with more administrative staff, helping keep the unit "aligned with the FAA expectations", Galantowicz says.
Additionally, in 2021 Boeing used a "risk-management process to access the risks associated with ODA interference", prompting improvements.
Boeing has also worked to improve its "safety culture" by encouraging employees to report safety concerns and by ensuring those concerns are reviewed by senior executives, Galantowicz adds.