A US judge has pushed back the trial of indicted former Boeing 737 Max technical pilot Mark Forkner by one month, to a 7 March start, giving Forkner's legal team more time to prepare.
Forkner's attorneys have also asked judge Reed O'Connor of US District Court for the Northern District of Texas to dismiss the case, citing various legal arguments.
Judge O'Connor has yet to rule on that request.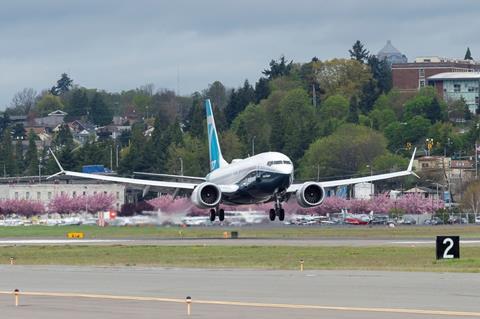 But he did, on 4 January, approve the one-month trial delay. O'Connor cited the need for an "abundance of caution" to ensure Forkner's lawyers are prepared.
The US Department of Justice on 14 October 2021 indicted Forkner on fraud charges. Government lawyers allege Forkner deceived the Federal Aviation Administration's aircraft evaluation group (AEG) about Boeing having expanded the capability of the 737 Max's Maneuvering Characteristics Augmentation System (MCAS).
The DOJ alleges Forkner experienced the expanded capability in a simulator session. Investigators say MCAS played a central role in two crashes that killed 346 people.
Forkner's lawyers had, on 22 December 2021, again asked the judge to delay the trial, this time for 60 days.
Attorneys said they needed more time to pursue leads stemming from their review of hundreds of thousands of pages of documents. They are chasing "leads" they say show Forkner "did not experience" the activation of MCAS in a simulator, the attorneys write.
O'Connor already delayed the trial twice, first to 15 December 2021 and then to 7 February.
Forkner's team also, on 23 December, asked O'Connor to dismiss the charges.
Attorneys note the charges hinge on the allegation that Forkner withheld details about the MCAS expansion from the FAA's AEG. The charges do not hold up, they argue, because another FAA office – the aircraft certification office – had been told of the expanded capability by Boeing.