US air taxi developer Joby Aviation has acquired Costa Rican aerospace software company Avionyx, a move Joby says will help it certification its electric vertical take-off and landing (eVTOL) aircraft.
Joby disclosed the acquisition on 18 May but declines to say how much it paid.
"Acquiring Avionyx puts us in excellent position to meet the regulatory requirements necessary for us to bring the Joby aircraft to market," says Joby development assurance lead Tom Ferrell.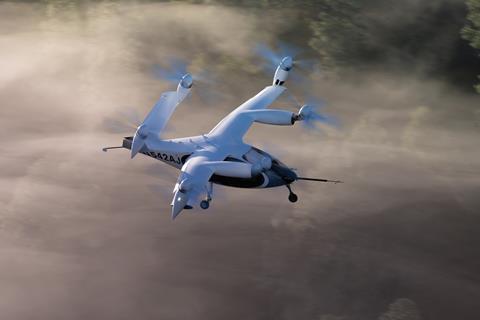 Joby has said it aims for the US Federal Aviation Administration to certificate its aircraft in 2024.
Joby began working with Avionyx in 2021 when it hired the company "to assist with software testing and verification activities", it says.
Joby has offices in California and Avionyx is based in San Jose, Costa Rica.
Joby's air taxi "has numerous systems onboard that require extensive review, analysis and testing pursuant to FAA regulations for flight software", the company says.
Joby intends to "validate and verify" aircraft software systems by performing thousands of "pre-programmed tests" using "flight simulation and hardware emulation", it says. It will perform those tests at its facility in Marina, California, and, later, in San Jose.
Joby has said its air taxi will have five seats, range of 130nm (241km) and top speed of 174kt (322km/h).
Avionyx has been in business since 1989. It services include testing of various aircraft systems, among them flight control, power distribution, environmental, navigation and communications systems, according to its website.