British aerospace company Meggitt will soon begin supplying unspecified cockpit indicators for Boeing's 737 Max, taking that work from another unnamed supplier for reasons the companies have not disclosed.
Meggitt has signed a "long-term, multi-million agreement with Boeing for the supply of cockpit indicators on the 737 Max", the company says on 2 March. "The contract covers a suite of cockpit indicators across all versions of the aircraft."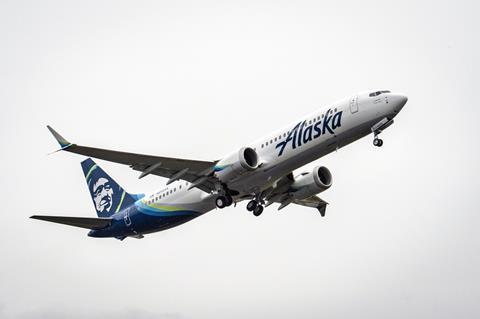 Meggitt will begin delivering the indicators to Boeing in the second quarter of 2022. It does not say what type of indicators it will provide and did not respond to a request for additional information.
Boeing provides few details about the supplier swap other than to say "others suppliers" previously provided the indicators.
"This is a new statement of work for Meggitt with Boeing Commercial Airplanes," Boeing says. "We are always evaluating our supply chain and needs across the business. It is not unusual for us to move work across suppliers based on business needs."
Meggitt already makes fire-detection and suppression systems for the Max's engines and auxiliary power units. It also makes the Max's electrical-power conversion equipment and "elastomeric" seals, it says.