The USA's many small, underused airports, combined with autonomous and electric-propulsion technologies, could enable a vast new US regional air transportation system.
That is according to new NASA-published report that lays out a vision called "Regional Air Mobility" – the idea that technology can make air travel between small US airports viable.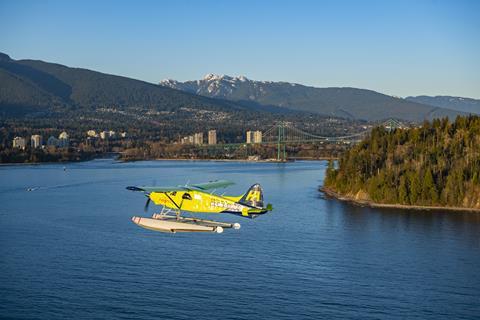 The name sounds similar to Urban Air Mobility (UAM), a separate concept generally characterised by electric vertical take-off and landing (eVTOL) aircraft flying short routes over urban areas.
But unlike eVTOLs and other air taxis, Regional Air Mobility (RAM) involves aircraft that take-off and land traditionally, from runways, of which the USA has no shortage.
"This latter characteristic means that RAM aircraft will have more payload capability and/or range, and generally be cheaper to operate, than a comparable UAM aircraft," says the report, dated April 2020.
Regional air mobility "leverages the plethora of existing, underutilised airports throughout the United States, obviating the need for vertical take-off and landing," it adds.
It notes that the USA has some 5,000 public airports, of which only about 500 currently have commercial air service. Use of such airports by a new generation of clean, efficient regional aircraft could take pressure off major US airports, which are expected to become increasingly constrained.
The report lists roughly 20 "authors", including representatives from Alaska Airlines, Boeing and several companies involved in development of electric and autonomous aircraft, such as Electra.Aero, Ampaire, Magnix, Reliable Robotics and Xwing.
Those firms have been developing advanced technologies for fixed-wing aircraft.
Magnix, for instance, partnered with Canadian airline Harbour Air to equip a De Havilland Canada DHC-2 Beaver with an electric propulsion system, and Ampaire replaced one of a Cessna 337 Skymaster's two piston engines with an electric system. Both aircraft have flown.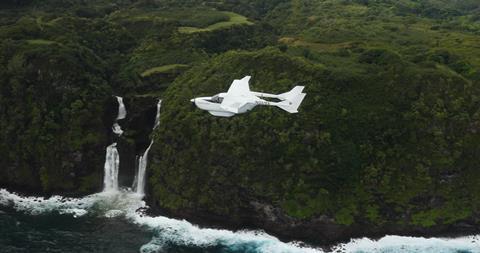 Electra.Aero has been building a clean-sheet electric fixed-wing aircraft and both Reliable and Xwing have been working on autonomous systems for a Cessna 208B Caravan.
NASA's Regional Air Mobility vision involves a new-generation of regional aircraft that carry "less than 20 passengers or an equivalent weight in cargo".
The aircraft must be quiet and clean, and likely must employ electric propulsion. "These innovations may include fully electric motors or those that use hybrid architectures or alternative fuels", the report says.
To be affordable, such aircraft would likely need to be autonomous systems, or at least be capable of being controlled by a pilot on the ground, opening another seat for passengers, says the report.
"Creating small aircraft that can operate independently, or autonomously, from an onboard crew removes a significant obstacle," it says.
NASA will support the Regional Air Mobility vision by helping develop autonomous systems and other "critical air-vehicle technologies", it says.