In recent weeks, a slew of aerospace start-ups unveiled ambitious plans to develop aerospace technologies aimed at slashing emissions and allowing autonomous flight.
Companies like Otto Aviation, Universal Hydrogen and Reliable Robotics revealed their companies and tech-heavy development programmes at the end of August, a typically slow news period.
Perhaps that was the point of the timing.
And another, Airbus-backed Acubed, disclosed plans to develop autonomous technology for use on Airbus's A320 replacement, a project that may not come to fruition for a decade. Many of the innovators are based in California, including the Silicon Valley.
Aerospace is flush with entrepreneurial ventures propelled by ambitious plans to shake up an industry many view as frustratingly slow to adopt new technology.
Many start-ups have failed over the years; others wither away from public view.
But the sheer number of projects unveiled in August, most of them based in Silicon Valley, might have drawn curiosity from even the most ardent sceptics.
And the bona-fide tech-centric chops of those leading the projects is reason enough for a closer look. Some leaders played central roles in developing some of the last decade's most-remarkable, most-world-changing inventions.
Take Reliable Robotics, which on 26 August revealed both its existence and its plan to certify a pilotless Cessna 208B Caravan within two years. Such a goal may seem remarkably optimistic, intended to drive headlines, which it did.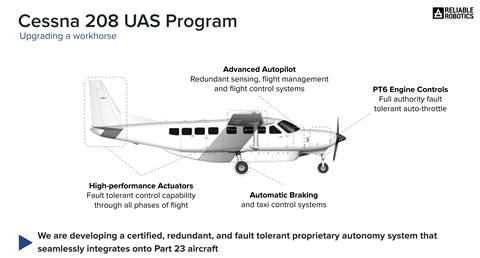 Timeline aside, the fact that Mountain View, California-based Reliable has already test flown their system using Cessnas more than 50 times lends undeniable credence to their plans.
And few can deny Reliable's team has the experienced need for such a venture.
Chief executive Robert Rose helped develop Tesla's auto-drive system. He also headed SpaceX software teams working on Falcon 9 rocket and spacecraft Dragon, and was a Google software engineer. Co-founder Juerg Frefel also worked at SpaceX, where he also developed technology for Falcon 9 and Dragon.
Reliable's announcement came days after another company called Xwing, in San Francisco, said it had conducted numerous flights of an autonomously-controlled Caravan.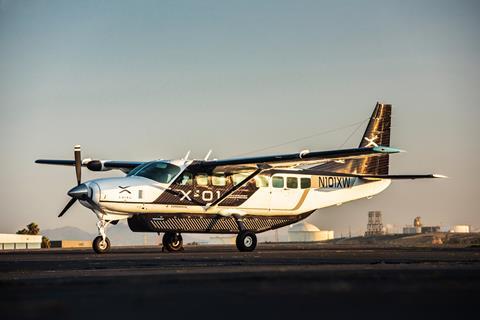 Also on 26 August, Paul Eremenko – formerly of Airbus, Defense Advanced Research Projects Agency, Google and United Technologies – announced he had formed Universal Hydrogen. The Los Angeles company is developing a hydrogen-fuel system for a De Havilland Canada Dash 8-300 as part of a broader goal of creating a hydrogen-fuel distribution network for aviation.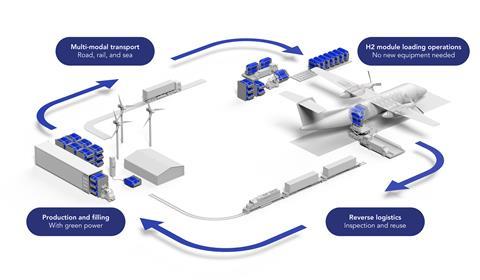 Days later, the chief executive of Acubed, Airbus's innovation team in Silicon Valley, announced that his team is developing autonomous technology for integration into Airbus's A320 replacement.
CEO Mark Cousins, who holds a post formerly filled by Eremenko, predicted the technology will allow that future narrowbody to be flown by a single pilot.
Again, on 26 August, another start-up called Otto Aviation revealed having completed 31 test flights of Celera 500L, a demonstrator of a business aircraft.
Otto says Celera will burn 12% of fuel burned by current comparable aircraft thanks to a design that enables maximum flow of smooth – or laminar – air around the aircraft. The company aims for deliveries to start between 2023 and 2025.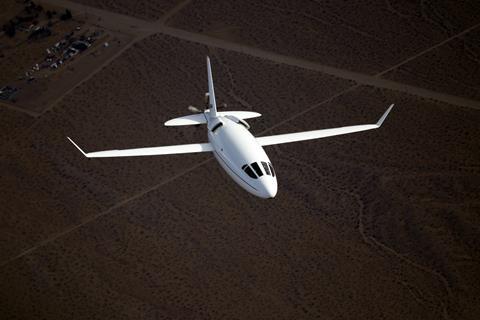 Southern California-based Otto's chief scientist William Otto's credentials include working at Los Alamos Scientific Labs and on Minuteman missiles and the Rockwell B-1 Lancer bomber programme.
Otto and the others are led by heavy-hitters. Industry vets. Experts in engineering and autonomous software.
Who knows – maybe Cousin or Eremenko or Otto or Rose can actually pull it off.
After all, if they can't, who can?