High-altitude aerospace research nonprofit Perlan Project plans this year to take another shot at flying its Perlan 2 glider to a record 90,000ft, after which it intends to terminate that flight-test programme.
Perlan on 2 May disclosed details about its 2023 plans, which include flying the sailplane this summer from El Calafate in Argentina, and then moving on to other, still-undecided projects.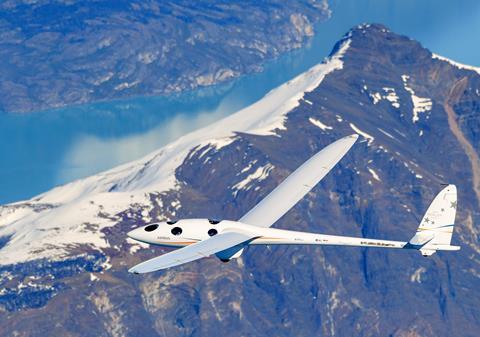 Also, longtime corporate sponsor Airbus says it has made its final payment to Perlan but will continue providing technical assistance in support of the planned 2023 flight tests.
"When we get to Argentina, we will do one or two shakedown flights just to ensure all the systems are working as designed," says Perlan chief pilot Jim Payne. Then, the team "will make an attempt to 90,000ft".
Perlan has for several years sought to fly its Perlan 2 – a two-crew, pressurised glider developed by Windward Performance – to that altitude. Doing so would crack the altitude record for a winged aircraft, the team says, besting Lockheed's SR-71, which reportedly hit 85,000ft.
But Perlan scrapped flight-test programmes in 2021 and 2022 amid the Covid-19 pandemic, and its founder Einar Enevoldson died in 2021.
"We think it's possible to do what Einar dreamed about 30 years ago, which is to soar a glider at the edge of space," says Perlan chief executive Ed Warnock.
The team is now returning to El Calafate, which is close to the Andes Mountains and where, in 2018, Perlan 2 ascended to 76,124ft, ranking as the second-highest altitude flight behind the SR-71's.
Polar winds rush over the Andes, generating mountain waves capable of lifting gliders to remarkable altitudes, says Perlan chief engineer Morgan Sandercock.
During "the [southern-hemisphere] winter, the polar vortex swings around the South Pole and bounces off the Andes Mountain range", he says. "Each layer of wind, stacked on top of [a] lower layer, pushes the wind a little higher."
Perlan has already loaded Perlan 2 onto a ship headed south along California's coast toward Argentina. The team expects to arrive in El Calafate on 22 July and for the flight-test programme to run until around 12 September, though the schedule will depend on weather.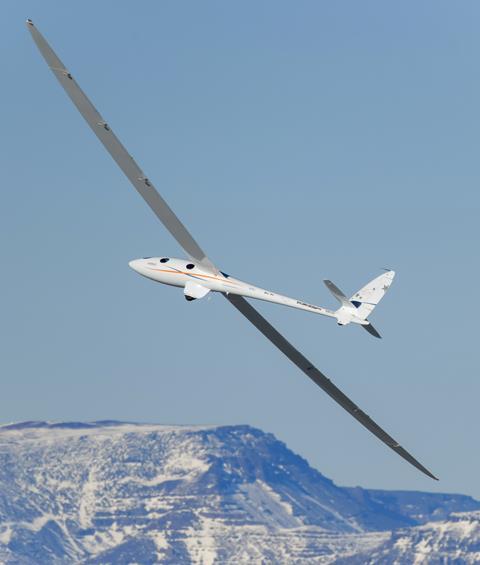 Warnock stresses that Perlan's goals involve more than setting altitude records. The nonprofit exists to conduct atmospheric research, he says.
During this year's flights, as in previous years, Perlan 2 will carry scientific equipment, including probes to measure turbulence, ozone and ultra-violet light, says Sandercock. It will also carry a "radio occultation" device that can estimate atmospheric humidity based on characteristics of radio signals transmitted by GPS satellites.
Additionally, Perlan 2 may this year be outfitted with unspecified "satellite telemetry" equipment supplied by Thales, Sandercock adds.
Hitting 90,000ft will achieve Perlan's specific goal for the Perlan 2 sailplane, which was developed with a single purpose: to reach the upper atmosphere, says Warnock. That is why he expects Perlan 2 flight tests will conclude after this year's flying season.
Much about Perlan's future remains unclear, especially considering its sponsorship deal with Airbus is ending.
Warnock insists Perlan will continue conducting aerospace research, perhaps in partnership with other aerospace players and using other test aircraft.
He also says the organisation could secure funding from universities or government agencies, like NASA or the National Oceanic and Atmospheric Administration, and could possibly hire paid employees. Currently, its staff are volunteers.
"The board is asking about the future," Warnock says. "We are not married to the present form that Perlan is existing [in] today."