Perlan Project proved you don't need fuel to fly to the edge of space.
Mountain air will do the trick.
But you probably need a man like Einar Enevoldson, the legendary test pilot behind a project that has flown sailplanes to altitudes exceeding 70,000ft, capturing records and advancing high-altitude scientific research.
"His primary job was being our compass," Perlan chief executive Ed Warnock says of Enevoldson, who founded Perlan Project. "Einar stayed involved day-to-day up until three days before he passed."
Enevoldson's death on 14 April at the age of 88 leaves Perlan Project challenged to continue its high-altitude work without the man who helped make it all possible.
But Warnock says the nonprofit's ambitions burn bright as ever, despite losing Enevoldson and despite having scrapped two missions – in 2020 and again this year – due to the pandemic.
"Next year we are hoping to go back to Argentina," he says.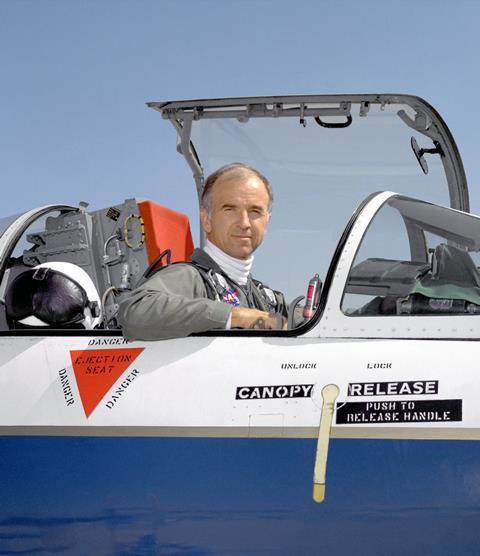 Warnock remembers first meeting Enevoldson; they had breakfast in 2009 to discuss Warnock joining the team.
"He was approachable, conversational," Warnock recalls. "There was nothing about Einar that, if you just bumped into him, you would say, 'Oh my gosh, I am in the presence of greatness.'"
Enevoldson was indeed legendary in aviation circles.
A Seattle native born in 1932, he earned a master's degree in aeronautical engineering and embarked on a long aerospace career. He was a US Air Force fighter pilot, a test pilot for the Royal Air Force, a research pilot with NASA and chief test pilot at German airframer Grob Aircraft.
Enevoldson logged time in so many aircraft: Vought F-8s that had been modified as part of a NASA programme, Lockheed's experimental YF-12A fighter (a variant of Lockheed's A-12 reconnaissance aircraft), NASA's AD-1 oblique-wing experimental jet, a "controlled deep-stall sailplane" and Martin Aircraft's experimental "lifting body" X-24B.
He also flew British jets – Hawker Hunters, English Electric Lightings and Gloster Javelins.
HIGH-ALTITUDE DREAMS
Through it all, Enevoldson fed his love for gliders, spending weekends soaring out of the glider mecca of El Mirage, California. He wondered if stratospheric mountain air waves could lift a glider to extreme altitudes.
"He had a singular passion for this flight to the edge of space in a glider," Warnock says. "His quest was to get to 100,000ft… Higher than the SR-71."
That vision led to development of Perlan 1, a modified DG Flugzeugbau DG-505M glider. In 2006, taking off from El Calafate in Argentina – an area renowned for Andes mountain air waves – Enevoldson and partner Steve Fossett piloted Perlan 1 to a then-record glider altitude of 50,722ft.
Then came development of a higher-altitude glider called Perlan 2, and formation of the non-profit, Oregon-based Perlan Project to oversee the increasingly complex and expensive effort.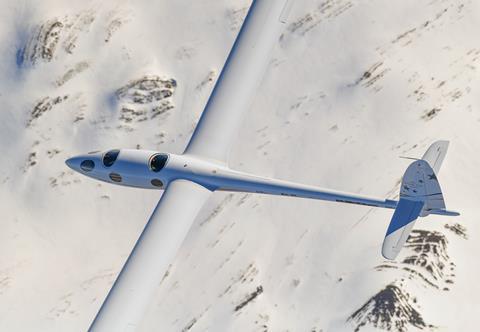 Bend, Oregon glider company Windward Performance, owned by Greg Cole, developed Perlan 2, a pressurised two-pilot sailplane with a 25.6m (84ft) wingspan.
Airbus joined the project as a sponsor, and Perlan set out to fly higher.
In 2018, also from El Calafate, Perlan 2 ascended to 76,124ft. That flight bested the known altitude record for winged, manned subsonic aircraft and took the second-place altitude record for a winged aircraft, behind the SR-71, which has reportedly reached 85,000ft.
Perlan 2 is designed to fly no higher than 90,000ft; at that altitude, 50 knots indicated airspeed (90m/h) translates into about 350kt over ground, meaning shock waves can form around an aircraft, Perlan has said.
For that reason, Perlan intends eventually to develop a glider with transonic wings for the purpose of hitting 100,000ft.
The records have highlighted Perlan's achievements and helped the project gain exposure, but Enevoldson was not driven by notoriety, says Warnock.
"Einar envisioned that the programme was not about setting a record. Once we had a stable platform – a proven platform – it would turn into a scientific research organisation," he says.
Warnock's team had hoped to deploy Perlan 2 back to Argentina both in 2020 and in 2021, but Covid-19 forced both missions to be cancelled.
Then came Enevoldson's passing.
BACK TO EL CALAFATE
Perlan's board is now tasked with maintaining the organisation's momentum and mission.
That includes getting Perlan 2, now on the ground at Minden-Tahoe airport in Nevada, back to El Calafate next year.
Meantime, Perlan is installing three "sky cams" in the El Calafate area: one in the town itself, one at the nearby airport and another about 17nm (32km) west of El Calafate, close to the mountains.
The cameras, to be operational in four to six weeks, will enable scientists to see conditions in the mountains, and to compare observations with computer mountain-wave models.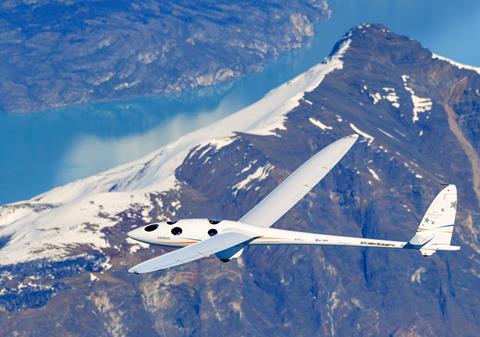 Perlan will also continue scientific research, but branch out to become what Warnock calls a "innovation incubator". He envisions Perlan partnering with researchers and for-profit companies to develop technologies that align with Perlan's high-altitude focus.
Perlan recently launched PARTners, an atmospheric research effort that involves Canadian high-altitude unmanned glider company Stratodynamics Aviation, Nevada-based atmospheric data company WeatherExtreme and Grob Egrett operator AV Experts. The partners will use data collected by Perlan 2. Perlan's other research efforts include supporting novel methods of measuring atmospheric gas, understanding relationships between high-altitude air waves, and studying stratospheric waves over Canada.
It also plans to measure stratospheric humidity using a radio occultation sensor developed by Airbus's Silicon Valley-based innovation division Acubed.
The sensor "could be carried on every airliner in the world", giving meteorologists a wealth of new atmospheric data, Warnock says.
"The mysteries of the upper atmosphere are just beginning to be tapped," he adds. "We've only just got a glimpse."