Textron Aviation's profits jumped in the second quarter to $96 million as the company's aircraft deliveries neared pre-pandemic levels.
Like competitors, Textron Aviation is seeing a rebound in demand, translating into both additional aircraft deliveries and a bump in aircraft orders. The gains have been significant when compared to depressed activity in 2020.
"We continue to see strong commercial demand and order activity for our aircraft," Scott Donnelly, chief executive of parent Textron, said on 29 July.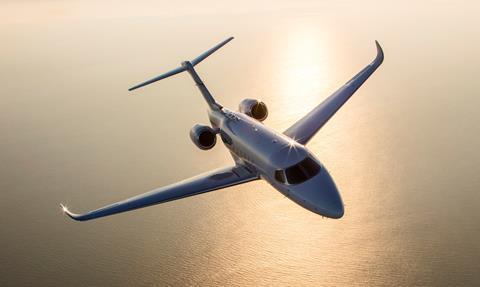 Donnelly, presenting the company's second-quarter earnings, notes that Textron Aviation's backlog jumped by some $600 million, or 29%, to $2.7 billion in the second quarter.
Wichita-based Textron Aviation, which owns the Cessna and Beechcraft brands, delivered 77 jets and turboprops in the second quarter, up on the 38 shipped in the same period last year, and the 42 aircraft handed over in the first three months of 2021.
Those 77 shipments comprised 17 Cessna Caravans, 16 Beechcraft King Airs, and 44 jets: five Citation Longitudes, two Sovereigns, nine M2s and seven each of the CJ3, CJ4, XLS and Latitude.
The airframer's $96 million second-quarter profit compares with a loss of $66 million in the same period of 2020.
Textron Aviation generated $1.2 billion in revenue during the second quarter, up 55% from $747 million one year prior. That gain includes $174 million in additional revenue from the Citation programme, $75 million from commercial turboprops and $98 million in aftermarket revenue, Textron says.
The airframer's SkyCourier twin-turboprop, now in the certification process, has logged some 1,200 flight hours and remains on track for service entry later this year, says Donnelly.
Having laid off workers amid the pandemic, Textron Aviation is now hiring, seeking to bring on more workers to meet increasing demand for aircraft.
But hiring is difficult, due at least partly, according to Donnelly, to ongoing pandemic-related government unemployment benefits.
"We are hiring. It's a challenge," he says. "I think hiring will get easier as the year goes on, when we get off these unemployment programmes that are… creating these huge incentives for people not to work."
Employers across US industries have been struggling lately to fill open positions, despite an unemployment rate that remains higher than pre-pandemic levels.
Many workers have received Covid-19-related stimulus payments and additional unemployment benefits. Other factors highlighted by economists and government officials as likely contributing to a worker shortage include Covid-related health concerns, mismatches between skills and job requirements, and that many people relocated during the pandemic to places that are not near jobs in their fields.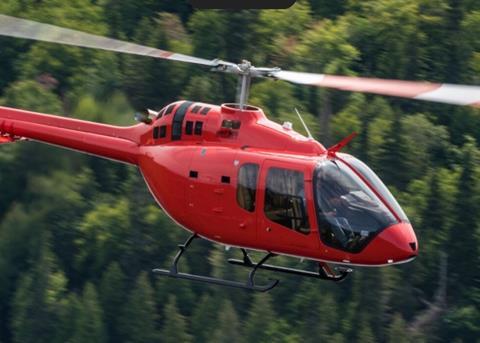 Textron's other aviation business, helicopter maker Bell, turned a $110 million profit in the second quarter, down 7% year on year. The decline reflects "higher research and development costs… largely related to Future Vertical Lift programmes", it says.
Bell generated $891 million in second-quarter revenue, up 8% in one year, delivering 47 commercial helicopters, up from 27 in the same period of 2020.
"We continue to see strong commercial demand and solid order activity… across all our [Bell] commercial models, both domestically and internationally, and across multiple end markets," Donnelly says.