Boeing executives are framing 2022 as the year the company will fix the 787's troubles, hike 737 Max delivery rates and begin mending its financial position.
But comments made by company officials on 26 January also highlighted the protracted and costly nature of the 787's troubles. It left analysts uncertain Boeing can meet Max delivery target and unclear about long-term strategy.
They expressed optimism, however, that Boeing expects to be cash-flow positive in 2022.
"This is going to be a year of stabilisation and growth resumption" for Boeing, says Michel Merluzeau, analyst with consultant AIR. "In this financial environment, I just don't see Boeing launching a new aircraft. I think we'll have to wait till 2023."
The Chicago-based company lost $4.3 billion in 2021 after taking fourth-quarter charges of $3.5 billion against the 787 programme and of $402 million against the also-troubled 767-based KC-46A military tanker project.
Speaking to investors, chief financial officer Brian West sketched Boeing's 2022 priorities as restarting 787 deliveries and resuming 737 Max deliveries to Chinese airlines, followed by achieving improved financial performance.
Executives say Boeing might begin delivering Max to China by the end of March, though the timing remains uncertain. China approved the jet's modification in December 2021, but the countries' carriers have yet to restart Max passenger flights.
Still, analyst Richard Aboulafia remains unable to discern Boeing's broader, long-term strategy. He wonders how Boeing plans to counter inroads made by Airbus, particularly by its A321neo. And when will Boeing launch a new jet? Aboulafia notes Boeing's 2021 research and development spending dipped last year – down 9% from 2020, according to the company.
"They certainty don't seem to have a plan," Aboulafia says. "They continue to take big steps away from doing anything about the future."
The 787 programme remains clouded in uncertainty, analysts note. Boeing paused 787 deliveries for much of 2021 – deliveries remained halted – due to manufacturing quality defects that include gaps in fuselage sections being wider than Boeing's specifications.
"We determined that the activities required to resume deliveries and the rework that will be needed on each airplane in inventory will take longer than previously expected, resulting in further delays in customer delivery dates," Boeing's West said on 26 January.
Boeing declines to specify when 787 deliveries might resume, noting the process remains dependent on the Federal Aviation Administration's approval. But, American Airlines chief financial officer Derek Kerr recently said his company expects to start receiving 787-8s in April.
Pressed by financial analysts about what is taking so long, Boeing chief executive David Calhoun says Boeing must "update every analytic that we provide to our regulator, based on every rework".
"I can't collect data on the airplanes I haven't reworked yet," Calhoun adds.
SOARING EXPENSES
On 26 January, Boeing warned it faces $2 billion in "abnormal costs" from 787 rework and slower 787 production rates, up from a previous $1 billion estimate.
"None of the issues we are addressing have raised imminent safety of flight concerns or impacted the capabilities of the in-service fleet," West adds of the 787.
Additionally, Boeing took a $3.5 billion charge against the 787 programme in the fourth quarter, reflecting compensation owned to customers for delayed 787 deliveries.
"We did not…expect 787 customer compensation expectations to increase enough to drive a multi-billion dollar forward loss," says a 26 January report from JP Morgan.
Boeing now holds about 110 completed, undelivered 787s in inventory.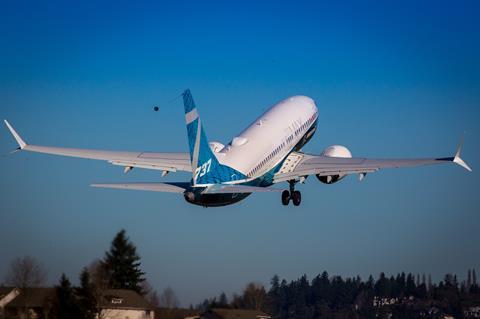 In addition, Boeing is sitting on 335 undelivered 737 Max that it built but did not deliver amid the 20-month grounding. The airframer seeks to deliver "most" by end-2023, though that goal depends on the pace at which Boeing gets jets to China, West says.
At the same time, Boeing intends early this year to hike 737 production from 27 to 31 jets monthly.
To achieve both goals, Boeing aims to deliver "in the ballpark" of 500 737s this year, West says.
"Boeing remains in a challenging position, needing to deliver more aircraft during a pandemic with less leverage than usual over customers," says JP Morgan's report.
Analysts question if Boeing's goal of delivering 500 Max in 2022 is achievable considering it delivered only 263 737s in 2021.
"We are not seeing the [deliveries] of stored aircraft picking up in a way that suggests they are going to get to that number," Merluzeau says. "They need to really crank it up."
Analysts note continued uncertainty about Boeing's future aircraft projects. During the earnings call, Calhoun provided sparse feedback, arguing Boeing already has a "full pipeline" with development of the Max 7, Max 10 and 777-9.
Yes, Boeing will at some point launch a new-aircraft programme, Calhoun says. He doubts that aircraft will have revolutionary propulsion technology but says Boeing will bring advanced digital development to its next programme.
"That is where the next airplane is going to differentiate itself," Calhoun says. "We have allocated much of our top talent… to that effort."
Calhoun also defends Boeing's recently disclosed commitment to invest $450 million in air taxi developer Wisk Aero, of which Boeing had previously invested. (Boeing will make that investment over time, with commitments capped quarterly, West notes).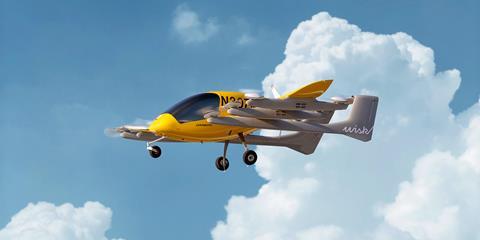 Calhoun insists Boeing's commercial aircraft development programmes will not compete with Wisk for financial resources. He says autonomous and electric-propulsion technologies being developed by Wisk could possibly benefit future large jets.
"There's a lot to be learned and applied," Calhoun says of Wisk's technology. "This is definitely the right time to put a half a billion dollars in Wisk."
Aboulafia remains unconvinced.
"I don't really understand how this has anything to do with their core business, and they seem to be badly neglecting their core business," he says.