The risk of foreign object debris in Boeing 787 engine fire shut-off switches has prompted action by the US Federal Aviation Administration.
The regulator late last week released a proposed airworthiness directive (AD) that would require US airlines to ensure their 787s do not have potentially affected components.
The proposal, made public on 7 July, warns that "foreign object debris could have been introduced during rework of certain engine fire shut-off switches" on 787s.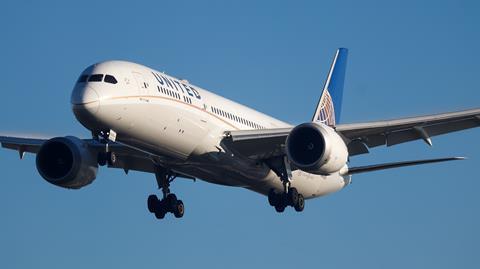 The debris could cause "uncommanded activation of the engine fuel shut-off function", or prevent pilots from pulling the engine fire handle, the proposed AD says.
Boeing and an unnamed parts supplier have already notified operators who received affected parts, the FAA's proposal says. The airframer also addressed the risk in a service bulletin dated 2 May that applies to 787s with specified production numbers.
But because engine fire shut-off switches can be swapped between 787s, the FAA's proposal, if adopted, would apply to all US-registered 787s. There are 132 such aircraft, including 787-8s, -9s and -10s.
"The inability to pull the engine fire handle when an engine fire is detected could lead to an uncontrolled engine fire and subsequent wing failure," adds the proposal. "Uncommanded activation of the fuel shut-off function for an engine, which if combined with in-flight shutdown of the remaining engine, could lead to total loss of engine thrust."
The FAA's proposal would require US airlines to replace 787 left- and right-side engine fire control panels that have specified serial numbers. The FAA is accepting comments about its proposal through 22 August.
"We are aware of the FAA's notice of proposed rulemaking and had previously issued guidance to 787 operators on this," Boeing tells FlightGlobal. "We fully support the FAA's recommendation to make that guidance mandatory."
The company declines to elaborate about the issue.
The regulatory action marks another instance of Boeing's ongoing trouble with foreign object debris. In 2019, reports surfaced of foreign object debris affecting 787s delivered from Boeing's North Charleston, South Carolina facility.
Boeing's deliveries of 787s have been halted for most of the last 21 months due to manufacturing quality issues and related rework.
Foreign object debris has also affected the 737 Max programme and Boeing's 767-based KC-46 tanker programme, according to reports.