Spirit AeroSystems is taking steps to strengthen its financial foundations by seeking to raise $400 million in cash and to restructure $1.2 billion in debt.
The moves come several days after Spirit's new interim chief executive Pat Shanahan said the Wichita company has "a near-term financial problem".
Executives said Spirit, which has been burning through cash, would seek new contract terms with Airbus and to refinance $1.2 billion in debt coming due in 2025. Spirit has already secured a revised contract with Boeing that will increase its near-term revenues.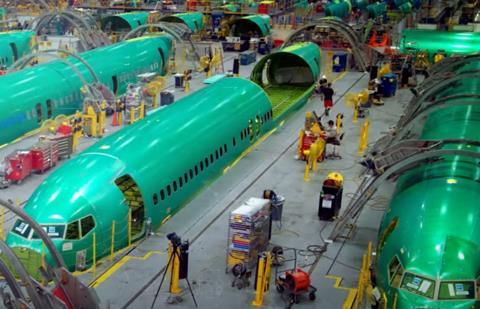 On 7 November, Spirit said it intends to raise $200 million through an offering of public stock, and another $200-230 million by issuing unsecured bonds that will come due in 2028.
"The company intends to use the net proceeds from the offering for general corporate purposes," it says.
On 8 November, Spirit revealed plans to restructure existing debt. It is seeking to raise $1.2 billion in cash through a new offering of secured bonds due for repayment in 2030. It plans then to use that money to buy back and eliminate the $1.2 billion of secured bonds due in 2025.
"We believe the incremental $400 million helps with providing some cushion on cash and provides some buffer as the company transitions into 2024 and expected rate increases," says a 7 November report from RBC Capital Markets.
"We believe this gives interim CEO Shanahan some additional breathing room to invest in working capital and other measures to ideally drive improved execution."
Spirit ended September with cash and cash equivalents valued at $374 million, down from $659 million at the end of 2022. It lost $692 million in the first three quarters of 2023.
Spirit has struggled financially since slowing production significantly amid the grounding of Boeing's 737 Max and then during the Covid-19 pandemic.
Shanahan, a former Boeing executive, took the top Spirit job on 30 September from long-time chief Tom Gentile.