Sweden's Heart Aerospace will now build a 30-seat hybrid-electric regional aircraft called the ES-30, dropping previous plans for a 19-seater called the ES-19.
However, that also sees service entry slip to 2028 from an earlier target of 2026.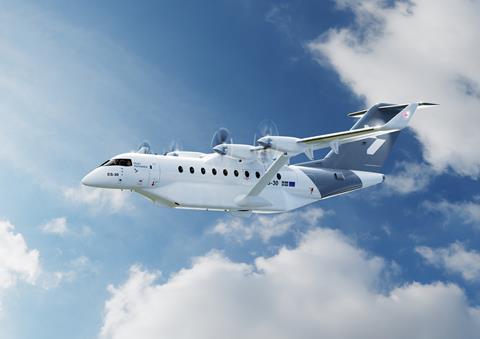 Heart has also revealed two new shareholders, with Air Canada and Saab taking minority stakes in the business.
Revealing the change of course at an event at its development centre at Save airport near Gothenburg on 15 September, Heart founder and chief executive Anders Forslund said the ES-30 "is an airplane the industry can use".
"We have designed a cost-efficient airplane that allows airlines to deliver good service on a wide range of routes," he says.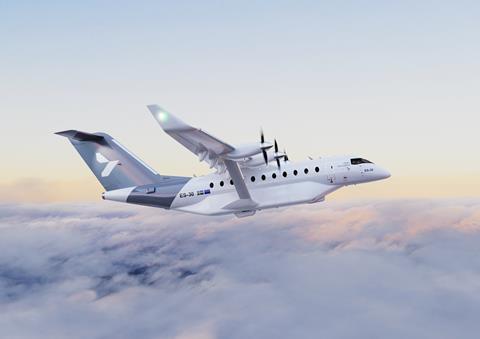 Heart in June said it was changing the certification basis of the ES-19, moving from the European CS-23 to CS-25 standard for larger aircraft.
Although the ES-30 retains the four-motor layout of its ES-19 predecessor, the design now features a wing-fuselage brace and a large battery compartment below the fuselage.
Range with 30 passengers on board in all-electric mode is a claimed 108nm (200km), or 215nm using reserve power from two turbogenerators. In addition, range of up to 430nm is possible if only 25 passengers are carried.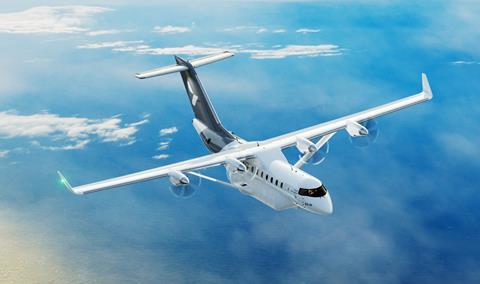 Existing customers Mesa Airlines and United Airlines – which between them have ordered 200 aircraft, plus 100 options – have reconfirmed their interest in the ES-30, Heart says.
The company also holds letters of intent for a further 96 ES-30s from carriers including Braathens Regional Airlines, Icelandair and SAS, plus lessor Rockton, which accounts for 40 units on its own.
New shareholders Air Canada and Saab have each invested $5 million in the business, with the airline also placing a purchase order for 30 aircraft.
Heart will build the ES-30 at a new campus at Save airport, which it has dubbed Northern Runway. Comprising design, production and flight-test facilities, the company hopes this will establish the electric aviation industry at the location.

Dominic Perry is deputy editor of Flight International but also contributes extensively to flightglobal.com. Although specialising in the coverage of the helicopter industry, he has written on most topics in aerospace – be they commercial, defence or business aviation. In addition, there has been an increasing focus on the decarbonisation of the industry and zero-emission flight initiatives.
View full Profile