Textron Aviation lost $29 million in the third-quarter, but executives predict the aircraft manufacturer will regain profitability in the final quarter of 2020.
"Given the backlog that we've seen, and deliveries that are scheduled now for Q4… I definitely think that we'll see profitability at aviation in Q4," says Scott Donnelly, chief executive of parent company Textron
He adds that Textron Aviation is working "to claw all the way back to… break-even" for the year.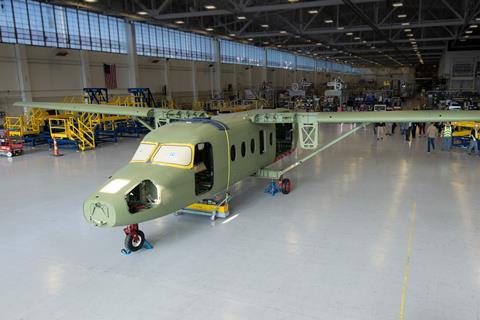 Donnelly made his comments on 29 October during Textron's third-quarter earnings call.
The $29 million third-quarter loss comes atop Textron Aviation's $66 million loss in the second quarter. The airframer earned a $3 million profit in the first quarter of 2020.
Textron Aviation's third-quarter revenue slumped 34% year-on-year to $795 million.
During the quarter, Textron Aviation delivered 25 jets and 21 commercial turboprops, down from 45 jets and 39 turboprops in the same period last year.