A US federal judge has delayed until February 2022 the start of a criminal trial against Mark Forkner, the former Boeing technical pilot indicted on charges related to the 737 Max.
Judge Reed O'Connor of US District Court for the Northern District of Texas has now scheduled the trial to begin on 7 February 2022, citing the need for Forkner's legal team to review information related to the case.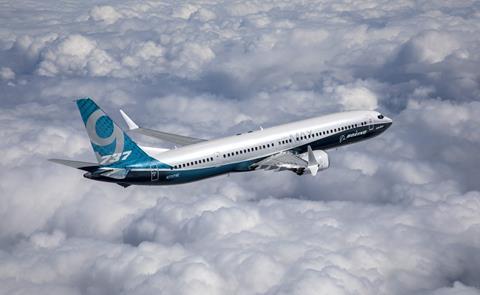 The trial had previously been scheduled to start on 15 December.
Continuing with that timeline "would deny counsel the reasonable time necessary for effective preparation, taking into account the exercise of due diligence," O'Connor says in an order filed on 10 November.
The order responds to a request from Forkner's attorneys for more time.
In court papers filed on 5 November, those attorneys asked the judge to delay the trial's start until the week of 28 March 2022, saying they needed ample time to review tens of millions of pages of case-related documents.
In October, the US Department of Justice charged Forkner with fraud, saying he deceived the Federal Aviation Administration about the 737 Max's Maneuvering Characteristics Augmentation System (MCAS).